Coach Ross Comes Back!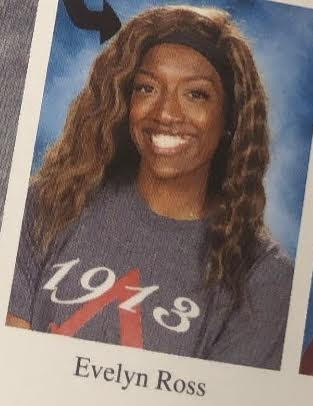 From Valedictorian to teacher.
Coach Ross has come back to Santaluces after being the Valedictorian for the Class of 2013. I had the pleasure of interviewing her recently, and this is what she had to say!
1. How does it feel to come back on Chiefs ground?
"Coming back has been great, the teachers I've had when I was a student, I see them around campus. They're proud of me and inspired by me. I'm a cheer coach and I'm helping students. I'm grateful."
2. Un-P.E. related: is there anything you enjoy doing in your free time? 
"In my free time, I enjoy coaching cheerleading, shopping, and going to the beach."
3. If you were to win the lottery, what will be the first thing you'll do? 
"If I were to win the lottery, I would pack my bags and take my family on a vacation away from all this mess and just relax."
4. Most things you enjoyed about being Valedictorian? 
"Making a way to be able to pay for black kids, because sports aren't always an option and it isn't easy. I just enjoyed being a help."
5. Any words for students who are interested in being Valedictorians?
"Create good study habits, have a good relationship with the AP's and teachers, and do Dual Enrollment. Don't stress yourself. Push yourself and you'll be fine."
6. Where did you go to college? What is the one thing you miss about being there? 
"Well, I went to FAMU in Tallahassee, Florida, thanks to Mrs. Clifton. She was a great inspiration. The thing I miss about college is the feeling of dorms and building a relationship with roommates. I just miss the college experience."