The End of the Fashion Academy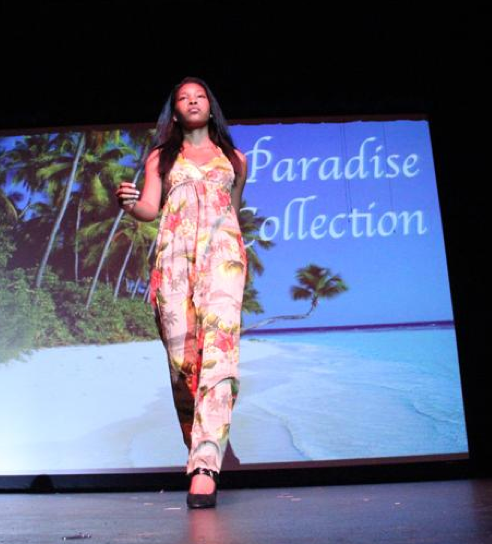 For more than 30 years, Santaluces' Fashion Academy has sparked creativity and confidence in the minds of young aspiring "fashionistas." It was also known to be the only established Fashion Academy in Palm Beach County. But as of next school year, it will officially be removed.
Rumors have been spreading like a wildfire on campus about whether or not the cause of this program's removal was another new academy taking its place, financial issues, or the lack of appreciation for "the arts" due to the orchestra program's recent closing. Assistant principal Orndorff set the record straight.
"There was a lack of demand for the program," said Orndorff, "We [adm] waited until the last second for course selection sheets, hoping there would be enough people to sign up for it. Unfortunately, there weren't enough students to sustain the program."
Though the Fashion Academy will no longer be available, the school is offering three different gateways for the fate of the current or soon-to-be fashion students.
Option 1 – Choose another academy offered at the school- Culinary, Early Childhood, Music, or Visual Arts
Option 2 – Return to home (zoned) school
Option 3 – Continue the "Fashion Path" to receive certification and go to Olympic Heights to take their fashion classes. * This means that Olympic Heights WILL be the new, full time school*
"It's not fair," said junior and fashion academy level 4 student, Luicy Simon, "I was on the last level but didn't get to finish. I know some will continue to Olympic Heights and I know I can continue at home with the skills that I know. I'm going to stay here and join the Visual Arts Academy. It will be helpful because in this 'technological' world; pens and pencils aren't really used anymore."
The students of this academy weren't the only ones upset about this major change. Fashion Academy teacher Ms. Collie had a dismal outlook on the situation as well.
"This news is very disappointing for me, the students in this program, and the hopefuls," said Collie. "However, the principal's decision goes along with her vision for the school and what's best for the students. It was beautiful to see my students blossom and grow and I am very proud of them. I really am going to miss them."
As of now, there will be no new academies implemented to replace Fashion, said Mrs. Orndorff.