#AlexFromTarget Becomes An Internet Sensation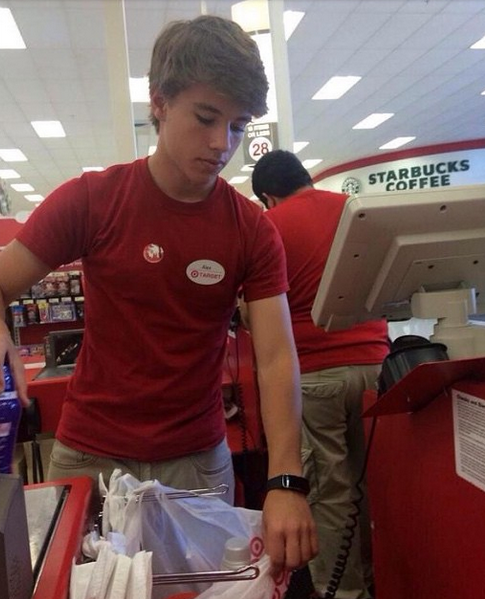 Anyone who goes on the Internet is sure to know about the teen cashier from the department store Target, who rose to fame within a day because a girl posted a picture of him onto Twitter. After that fateful day, the internet blew up – soon there was writing about him, along with Tumblr and Instagram accounts based on that one picture. Ellen decided to have Alex on her show, on November 5th, to talk about his rise to fame. Fans now know that:
His last name is Lee
He is 16
He's from Texas
Started with 144 followers and now has 54k on Twitter
He's got several marriage proposals
Apparently is good at bagging
And is seemingly very normal
Alex from Target isn't the first person to go viral because of seemingly 'good looks.' There's also #SteveFromStarbucks, #KieranFromStarbucks, #MattFromRedRobin, and #BrettTheQuarterback.
This phenomenon is spreading more because of celebrities joining in on the fun, making jokes about the viral picture and commenting on twitter about Alex's fame. One of my personal favorites is by Cole Sprouse's from the old Disney show Suite Life of Zack and Cody.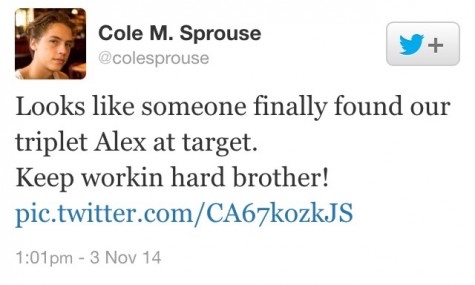 Marketing company Breakr is trying to take claim of the spread of the picture, but Alex himself on Twitter said he's never heard of the company.
Lee has also said that he had no idea the photo was taken and posted on Twitter until his manager showed him said picture.
#AlexFromTarget is a prime example on how fast things spread on the internet. Who knows what the Internet will see next this year.