Band of Chiefs Earn Straight Superiors at MPAs
Last night, the Santaluces Concert Band accomplished something that hasn't been done in seven years at the school.
After months of preparation, the Band of Chiefs earned straight superiors at the Music Performance Assessments. This means they fulfilled all expectations in performance- from overall sonority to intentional style of the music.
"There were points throughout the past few months where straight superiors seemed farfetched," said senior Alexis Trevino. "But I'm glad my last MPAs reflected all of the hard work that the band has given."
The MPAs compose of two assessments that bands from all over the district and state take part in. First is an on-stage concert performance. The Chiefs played selections called Darklands March, The Battle Pavane, and Peregrine: a Traveler's Tale.
After this performance, the band moved to sight reading, in which the students are given two brand new pieces, a few minutes to look them over, and a chance to wow the judge.
"The coolest moment of the night was when the sight reading judge told the band she was touched by their ability to make music on a piece they've never seen before," said Dr. Crocco. "I have been teaching for almost 30 years and I have never had a judge say that to the group."
About the Contributor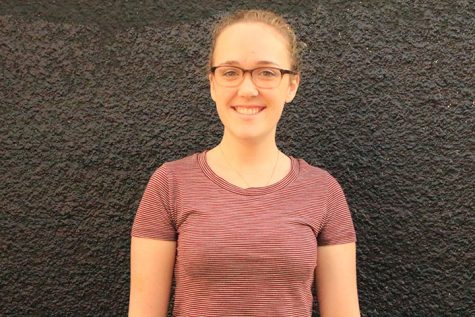 Emily Saba, Editor
Hello! I'm Emily and I'm a Senior. This is my second year in newspaper. I love being an editor of The Tribe and journalism is one of my many passions!...