Jumpstart Welcomes Freshmen
Link Crew members lead newest Chiefs
Summer started off on campus with the Jump Start program. About 100 of the incoming class of 2020 gathered at the school beginning June 13 to get a head start on their online credit as well as connect with the upperclassmen as they transition into high school.
The day started off in the Media Center with the introduction of teachers and staff, as well as personal connections between the incoming freshmen and the Link Crew members. They played games including Barnyard, where all members gather into groups based on their assigned animal in order to celebrate the week's theme of acceptance.
"It was really cool meeting new people and it was really fun helping out and doing new things with everyone," said freshman Eric Karosas.
Link Crew members, who had to apply for the opportunity were excited too.
"Overall the experience was a really nice one!" said Senior Yunia Andrade. "The freshmen were sweet and really easy to work with!"
Mr. Ramos, Dean for 9th graders has been heading the program for several years. This year, English teacher Ms. Pinto will be Link Crew Coordinator.
"I'm really excited about it," said Ms. Pinto. "I think it's a club that has a lot of potential, and we can make it into a Santaluces thing. There's a disconnect between the upperclassmen
and the freshmen, so if we bridge that connection, it will make the school feel more like a community [and] more like a family."
About the Contributor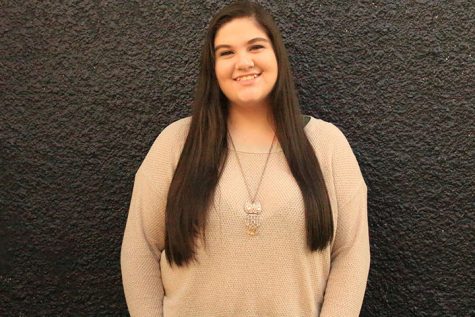 Olivia Moore, Managing Editor
Hello! My name is Olivia and I'm a senior here at Santaluces. This is my first year in newspaper, and I'm the Managing Editor here on the Tribe, as well...