Recognizing Women Who Made History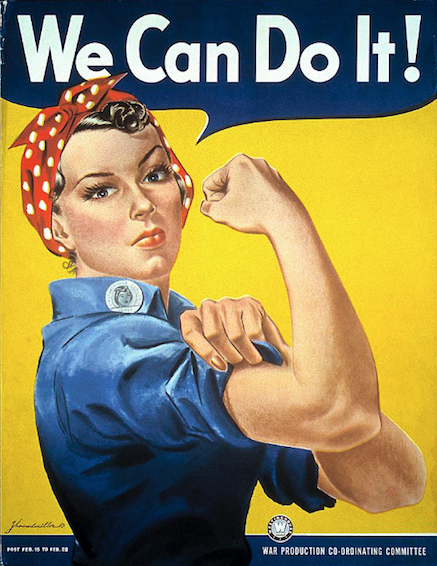 It has become well known  that women have made and continue to make positive contributions to society and it is because of these women that we have a lot of the resources we do today. However, women haven't always had it easy. In fact, throughout most of history, women have been looked down upon as the weaker sex and therefore incapable of becoming as successful or making as great of a difference as month. In 1987, March was officially declared Women's History Month. The purpose of the month is to encourage and empower women internationally, promote gender equality and remember and accredit the strong women of our nations history in order to inspire the newer generation. Here are a few women who, despite their situation and status, remained determined to accomplish more than they were told they were capable of obtaining:
1. Dian Fossey (1932-1985) was a primatologist and conservationist during the 1980s who became famous in her intense study and efforts to protect the mountain Gorilla population in Africa. Fossey was a pioneer; before her, no man dared to venture into the wild, dangerous habitat of the poorest African environments at the time but she was dedicated to her craft and determined to make a difference. She raised awareness for the poaching epidemic in Africa through writing a book called Gorilla's In The Mist that later become a movie in which Sigourney Weaver portrayed her life. Unfortunately, as a result of her dangerous efforts during a time where the poaching business was trying to prosper, she was murdered by the local poachers she had made enemies with. Dian's legacy continues to live on in the hearts of women with a passion for science and zoology as well as people with big dreams in general.
2. Katharine Johnson (1918-) is another pioneering woman that is now being recognized for her contributions to astronomy and mathematics since a film was released about the life and career of her and her friends in 2016 called Hidden Figures. After applying for a program at NACA that were hiring African American women to perform calculations, eventually, she graduated to higher position which allowed her to perform the calculations for the notable Apollo 11 and 13 moon trips. She has won multiple awards throughout her career and she is being remembered for all she has contributed to the fields of mathematics, technology and astronomy.
3. Beatrix Potter (1866-1943) was an English author and artist who was most commonly recognized for publishing the classic, beloved children's series, The Tale of Peter Rabbit. Potter managed to become a literary success during a time period in which the most women were not allowed any forms of higher education. Her illustrations were admired by a variety of male celebrities including renowned writer, George Orwell that of whom was inspired by Potter's work to write one award winning political novel, Animal Farm. In 2006, Miss Potter, a film dedicated to life and career of the celebrated author was released to the public. As of now, further efforts have been made to continue her legacy with the release of the new Peter Rabbit film. Potter published around 34 books during her lifetime and there have been biographies written about her since. Potter proved that women could succeed in the literary arts just as men, regardless of gender, by doing so without the further academic opportunities that men had available during that time period.
4. Anne Sexton (1928-1974) was one woman with a passion for poetry that took her far in the field. Sexton's life was far from perfect. She struggled with depression throughout the majority of her career and turned to poetry and writing during the toughest moments of her life. Poetry can be a great outlet for people struggling with mental illness. Unfortunately, Sexton lost her battle with depression and committed suicide at the age of 46. Nevertheless, she was very successful during her lifetime. She even won a Pulitzer Prize for her poem, Live or Die, an award that most writers only dream of receiving in a lifetime.
5. Amelia Earhart (1897-1939) was a pioneer in aviation for women and is best recognized for flying across the Atlantic Ocean wth the assistance of no man. Although women before her were given pilots license, none had done what she accomplished. Earhart was ahead of her time. Times were rough for women during the 1930s. Despite the overall struggles for women during that time period, World War II was taking place as well. As a result, Earhart served as a nurse's aid for the Red Cross in Canada.  Nevertheless, this did not stop Earhart from achieving what she did. For becoming the first to successfully fly over the Atlantic assistance Earhart received the Distinguished Flying Cross from Congress, the Cross of Knight of the Legion of Honor from the French Government and the Gold Medal of the National Geographic Society from President Hoover. In 1939, Earhart mysteriously disappeared under unknown circumstances, putting a notorious spin on her name. Still, she is remembered for her contributions to aviation.