Ex-Beatle Ringo Starr Knighted
At the age of 77, ex Beatles member Richard Starkey also known as Ringo Starr received knighthood by the order of the British Empire at the Buckingham Palace in London. Although it may seem odd that a member from a 1960s British rock band  is receiving such an honor, Queen Elizabeth has always admired The Beatles and their music.
At a concert in 1965, Beatles member John Lennon said, "The people in the cheaper seats can clap their hands and the rest of you can just rattle your jewelry."
Lennon was obviously making a satirical reference towards the Queen and as a result of this she acknowledged him with a smile. Since fellow member Paul McCartney became Sir Paul McCartney on March 11, 2004, Ringo's knighthood has been eagerly awaited by hopeful fans and this year this has come true. In an interview for Time magazine, Ringo expresses his grief for fellow members John Lennon and George Harrison who had passed away before they had the opportunity to receive their knighthood.
"It would've been great if we were all here," Starr told a reporter in an interview for Time magazine. "I do miss John and I do miss George."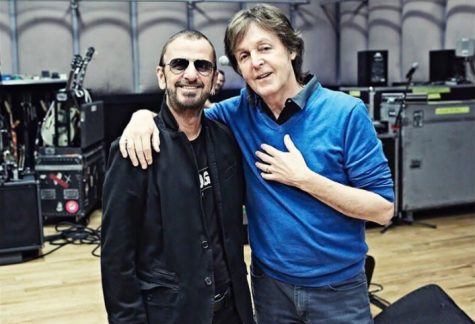 from @paulmccartney on Instagram
from @ringostarrmusic on Instagram