Education Rocks Helps Educate Bali Children
Santaluces has been partnering with the Education Rocks program for the past two years to help raise money in order to send two children from developing nations to school. Education Rocks is a charity program that raises money to give children who wouldn't have previously been able to, the same chance at education as other students. The students and staff members that donated at least a dollar on the day of the carnival contributed to a child in Bali to have access to one year of education. This program raises funds annually in order to allow the child to continue with their schooling.
Along with Santaluces, several other schools in Palm Beach County have also participated in this life changing program. Last year, we sent 23 children to school and this year we sent 11 which in total is 34 children. In order to raise the money, Santaluces hosted a carnival during all three lunches. There were various activities and games such as a "Dunk the Teacher" where each student would pay, price varying for the amount of balls they wanted, for them to throw at a large tank which would cause a teacher to fall into the water. Among this, students donated $2,105 to participate in games such as jellybean sorting, balloon popping, basketball and even a raffle for a Supreme t-shirt.  Every year the students in Bali receive $365 until they graduate.
"The money sent is to help get them on their feet," said Ms. White, who hosted the carnival with her Avid class.
Zion Frost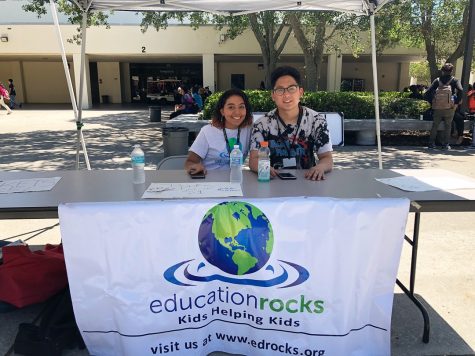 Isabella Young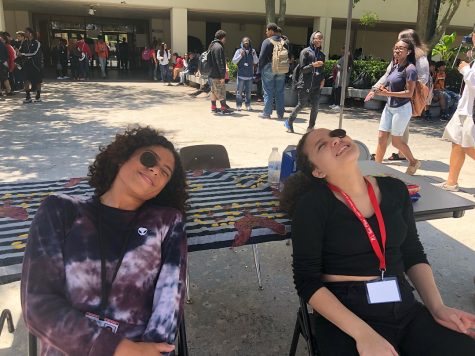 Isabella Young
Zion Frost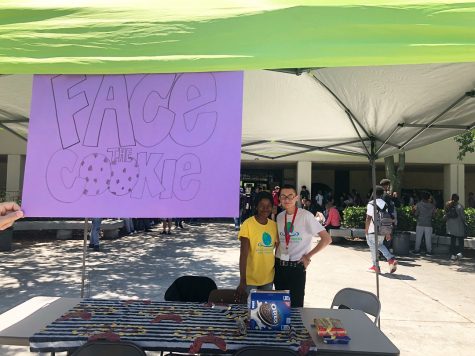 Isabella Young