Class Election Candidates
Hang on for a minute...we're trying to find some more stories you might like.
On Thursday, October 4th, voting for the 2018-2019 Freshman and Sophomore class officers will take place during lunch in the Little Theater. Voting for Junior and Senior class officers will take place Friday, October 5th.
Freshman
President:
Jessica Morales
Riley Kirk
Vice President:
Star Livingston
Oren Hentschke
Sophomores
President:
Brian Coe
Christina Batrony
Nafiah Choudhury
Ayana Ovalles
Vice President:
Madison Morley
Nathalia Dominguez
Patricia Brutus
Carlos Mendo
Christina Damis
Secretary:
Redanika Louis
Victoria Armand
Treasurer:
Historian:
Juniors
President:
Macie Binda
Jaden Beckles
Rudolph Civil
Gevorg Mnatsakanyan
Fabienne Noel
Christina Sentmanat
Vice President:
Shaina Francis
Kaya Louis
Higinio Rodriguez
Secretary:
Treasurer:
Isabella Botero
Yaileen Diaz
Historian:
Zoe Farrell
Ryan Jayne
Lesly Hernandez
Joulisa Francis
Seniors
President:
Ethan Jayne
Paxton Brutus
Deandra Neloms
Hannah Laguerre
Wanisha Thomas
Vice President:
Melanie Guzman
Maria Fernanda Deleon
Gabrielle Villanueva
Secretary:
Treasurer:
Angerlyns Julces
Juan Pablo Gonzalez
Historian:
Natalie Bruno
Crecia Lumas
Francesca Dulysse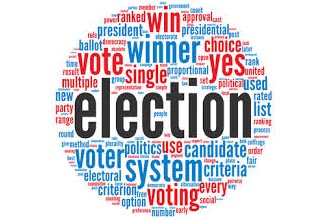 About the Writers
Natalie Bruno, Staff Photographer
Hi! My name is Natalie Bruno and I am currently a senior at Santaluces Community High School as well as one of the photographers for The Tribe. I have a strong passion for photography and I am excited to capture all of the moments and memories throughout this school year. I am also a member of student government and look forward to being a part of many events and getting the students more involved. After high school I plan on attending the University of Central Florida and I will be majoring in psychology. I will then further my degree by attending medical school at the University of Florida in hopes of obtaining my doctorate and becoming a clinical psychiatrist.

Aliya Linan, Staff photographer
Hi, my name is Aliya Linan and I am currently a senior at Santaluces. I am one of the photographers for the tribe and plan on capturing memorable moments throughout the 2018-2019 school year. As president of National Honor Society, I understand how important it is to me to capture the good times made in the club so I want to capture memories for not only NHS but all the clubs, sports and events that go on throughout the year. I plan on attending Florida State University to major in biology and attend medical school.