Athlete Profile: Victoria Faleiro
Height: 5'6
Position: left or right wing
How long have you been playing water polo?
"This season is only my second season playing."
How would you describe the bond between you and your team?
"I am really close with some of my teammates and even my coah! It really feels like one big family!"
What is your goal for this water polo season?
"My goal for this season is simply to improve more in the sport and get more goals throughout the games."
Do you ever plan on playing professionally or even in college?
"If I have the opportunity to, I will definitely continue to play in college."
Do you play any other sports? If so which one(s)?
"Yes, I also did cheer at the beginning of the year as well as swim!"
What is your favorite aspect of Water polo?
"I love the fact the I am able to play a sport in the water! I think it so cool!"
How do you stay in shape throughout the season?
'I try to eat as healthy as possible and try to go to the gym to work out for a bit."
Would you recommend this sport to underclassmen? If so, why?
"I would, I think that this sort is a lot of fun!"
What do you like about training?
"I like when we practice passing the ball and shorting the goal."
What do you dislike about training?
"I dislike all of the cramps that I get while training."
Where are some areas that you feel you might need improvement?
"I feel like I need more improvement when it comes to my defense."
How has this sport affected your future?
"The sport will forever make me a good swimmer."
Who is your role model/ who inspires you?
"My mom is my biggest role model."
Who taught you how to play this sport?
"My friends were the ones who introduced me to the sport, but my coaches were the ones that really taught me how to play."

About the Contributors
Melanie Guzman, Staff Writer
Hello, my name is Melanie and this is my first year joining the tribe! I was always interested in joining the tribe and I'm glad that I finally have the...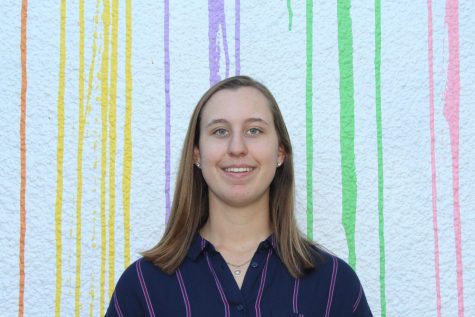 Madison Elia, Co-Editor
Hi! My name is Madison Elia. I am a senior this year. This will be my first year on the Tribe. I am taking over as the Co-Editor and Photographer, capturing...