The AMA's or the Taylor Swift show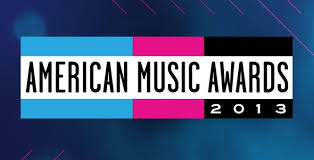 The 41st American Awards had lip-syncing cats, a tribute to the queen of salsa, Justin Timberlake aka "a white kid from the Mickey Mouse Club" winning Soul/R&B artist and Pop Rock artist of the year, and Taylor Swift scooping up every award possible.
Katy Perry opened the show channeling her inner geisha while performing "Unconditionally," which is rumored to be about fellow singer and known heartbreaker, John Mayer. The night's host, Pitbull, then took the stage and acknowledged everyone's surprise at his hosting gig. He managed to crack a few jokes throughout his monologue, exuded lady-killing charm, and introduced new dances to replace twerking- The Tootsie Roll, Doo-Doo Brown, and The Hydraulic.
Taylor swift presented Favorite Pop Rock male to the only person capable of winning as many awards as herself, Justin Timberlake.
One Direction performed next and caused swooning among the teen population with "The story of my life." Following the boy bad was Ariana Grande, who opened the gates to heaven next with "Tattooed Heart," and tattooed her name onto the mouthes and hearts of the audience, even gaining a standing ovation from Lady Gaga.
Macklemore and Ryan Lewis received the award for favorite Rap/Hip-Hop album, accepting through live satellite from Miami, Florida. Macklemore supplied a quote from Martin Luther king within his speech, "Unjust law anywhere is a threat to justice everywhere," then acknowledged slain teen Trayvon Martin and all others killed from racial profiling and the violence attached to it. He urged that it is time to look out for the youth and fight against racism and the laws that protect it.
Host Pitbull then performed "Timber' alongside the queen of glitter and debauchery, Ke$ha, her dressed as a cowgirl and he as a suave devil.
Rock legends Joan Jett and Dave Grohl awarded Favorite Rock Artist to Imagine Dragons, whose "Radioactive" has a permanent home on almost every radio station and every road trip playlist.
Pitbull pulled out his latin roots while presenting Favorite Latin Music Artist to his friend and mid-life crisis' sufferer, Marc Anthony.
Justin Timberlake, the President of Pop, performed a new song alongside the Tennessee Kids titled "Drink You Away," and trampled on all performances prior to his.
Bill Maher introduced the "Voice of Our Generation" and recipient of the Icon award, Rihanna. She performed a soul touching rendition of "Diamonds," and was given the award by her mother, who applauded her daughter for her strength and positivity. Rihanna then told the story of annoying her neighbors with her "husky man voice" when she was younger and thanked all those who made it possible for her, at 25, to be holding an Icon Award.
Lady Gaga, who entered the show riding on a horse, and performed "Do What U Want" with R. Kelly in a scene meant to be an homage to Marilyn Monroe and John F. Kennedy, and it really did rock the oval office.

The Queen of Talked-About-Award-Show-Moments, Miley Cyrus, who was fresh off her 21st birthday didn't disappoint with her closing performance. She performed her Liam Hemsworth inspired "Wrecking Ball," wearing a bikini coated in cat images while in front of a backdrop featuring a lip-syncing cat in a space background.
Taylor Swift racked up four awards that night, including the coveted Artist of The Year followed by Justin Timberlake, who got favorite pop/rock male and soul/R&B artist and album.
Other performances included Jennifer Lopez honoring Celia Cruz, Florida Georgia Line alongside Nelly with "Cruise," and A Great Big World with Christina Aguilera on "Say Something."
The next upcoming award show is the Golden Globes on January 12th.
Leave a Comment
About the Contributor
Helen Burdier, Entertainment Editor
I'm Helen and I've been a member of The Tribe, formerly called The Tomahawk Times, since sophomore year. Now, as a senior, I'm the Entertainment Editor....