Thor: Ragnarok Review
Unlike it's 2011 and 2013 predecessors, Thor and Thor: The Dark World, third time seems to be the charm for Marvel because Thor: Ragnarok is finally a worthy standalone Thor movie. The last we saw the God of Thunder was two years go in Avengers: Age of Ultron when he left Earth to search the cosmos for information about the remaining Infinity Stones and his fears about his home Asgard.
The movie picks up two years after Age of Ultron where we see Thor teaming up with his Avengers teammate The Hulk/Bruce Banner, the ex Asgardian warrior Valkyrie, and his homicidal adoptive brother Loki to take down Hela, the Goddess of Death, when she invades Asgard after he returns home.
Funny man Taika Waititi helms the film and provides fans with possibly the most boldest Marvel movie and a Thor movie that has stellar writing; it's hilarious, action-packed, and visually stunning, with the perfect balance of taking itself seriously, while also not (which surprisingly works). Ragnarok reminds you that Thor is the God of Thunder and not just the giant, clueless, bumbling space viking that his other film appearances seem to latch onto. Within the span of a few days (2 hours 10 minutes in movie time), Thor goes through trials and tribulations that do more justice to his character than any of his previous standalone films and Avengers appearances. The incredible final act of the film proves this.
And while it's a Thor movie, and he is most definitely the star of it, there is no doubt that a certain few characters steal the show whenever they show up on screen, especially newcomer Valkyrie played by Tessa Thompson. She became an immediate fan-favorite as the hard-drinking ex warrior with a tragic past who enjoys giving Thor a hard time until she joins up with him to get revenge on Hela. She's also the first LGBT character to be portrayed in an MCU film, an aspect of the character many fans were happy Marvel didn't retcon.
Another amazing addition in the movie is the CGI character Korg, played by Taika Waititi himself. In the comics Korg was a small character with a few appearances, and while he was meant to have a minor role in Ragnarok, Waititi eventually gave him an extended role, which was a brilliant decision because the jovial, small-voiced, hulking rock alien was a hilarious standout, and now a huge fan favorite.
Tom Hiddleston's fan-favorite Loki returns after a 4 year absence from the MCU. He's still the same trickster god he's always been but he has great moments and shares some endearing scenes with Thor that show he may have some humanity left in him. Mark Ruffalo also returns to reprise his role as Bruce Banner who's been stuck as the Hulk for two years, which also may be the best version of the green goliath we have seen.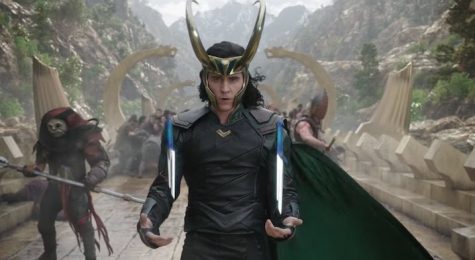 And of course, I have to mention how Cate Blanchett absolutely kills it in her role as Hela. A running theme with MCU films is that their villains are generally weak, either due to bad writing or they ruin their own moments with too many jokes, but Blanchett is possibly the best Marvel villain to grace the screen, even with the surprise twist to her character that shouldn't have worked, but definitely did. Every moment she's on screen is serious, menacing, and captivating and Blanchett does a wonderful job at making you question your morals because you can't help but love or hate Hela.
The verdict is: Thor: Ragnarok is a great addition to the MCU as a brilliantly goofy and incredibly entertaining superhero movie that actually does the character of Thor justice, while also building on previous characters and introducing new ones that you'll care about and will look forward to seeing in future Marvel installments. And if you've seen a certain leaked trailer about a certain Avengers film coming out next year, then a lot of things will come together after watching Ragnarok and will make you even more excited for what's next to come.