Rixton's Let the Road is Catchy and Upbeat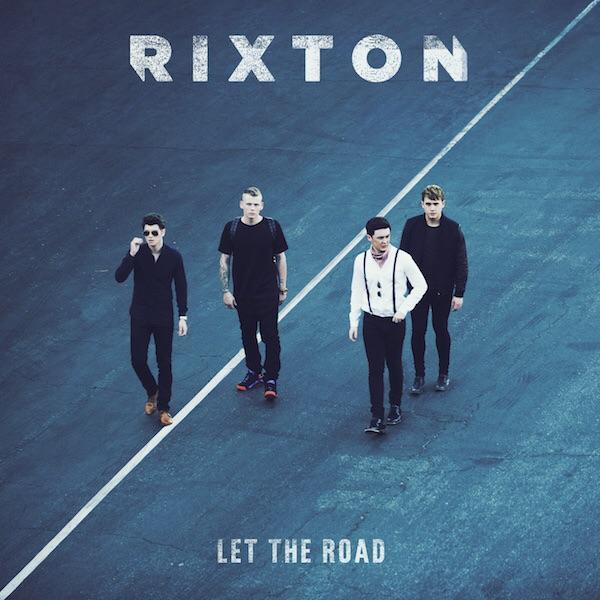 Emerging from Britain is yet another boy band. Rixton, composed of four best friends, recently released their first album on March 3rd. Starting out on Youtube, these four British boys bring a fresh and varied style of music to the table. With their first single "Me and my Broken Heart," released in 2014, the boys lead a good start with the album. Here is a song by song breakdown of the album Let the Road.
  1. Let the Road– This was the best choice song to lead off the album with its acapella flavor. Written six years ago by the boys, "Let the Road" is meant to show the importance of family, and no matter which road one takes, your family will always be there at the end.
"When the road seems long, let the voices drive you on
Every turn that you make brings you back around
All the chances you take on this battleground."
2.  Wait on Me- One of my personal favorites. This song is steamy and catchy, making it great to listen to. One verse from the song is:
"Wait on me, come a little closer want to be the one to explore, ooh I want to feel your body."
  3. Appreciated-  My second favorite song. Appreciated, with beautiful instrumental background music, is a song anyone can relate to. The message that is meant to be conveyed is, no matter if you are a friend or lover, you are truly appreciated and valued as a person.
"Cause it's you who takes care of everyone else, you need to allow me to help, you are appreciated."
  4. Beautiful Excuses– Not as upbeat and catchy as the previous ones, but "Beautiful Excuses" sets the mood with a mellow vibe and lyrics that are heartfelt.
"I've made all the perfect turn of lies
And I've sugar coated my disguise
But I can't cover this up
With sweet goodbyes, no
There's only beautiful excuses in my eyes."
5. Me and my Broken Heart– Reaching the iTunes Top Hits in the United Kingdom, "Me and my Broken Heart" is the anthem for those who are going, or went through, a breakup. It's catchy chorus and upbeat music makes it acceptable for this song to be constantly on repeat.
"All I need's a little love in my life, all I need's a little love in the dark, a little but I'm hoping it might kickstart me and my broken heart."
  6. Hotel Ceiling–  Co-written by Ed Sheeran, Hotel Ceiling is a more personal and sad song.
"How does it feel to leave me this way, when all that you have's been lost in a day and everyone knows but not what to say, I been wondering now."
7.  I Like Girls–  Every male will relate to this song. It is fresh and playful with head bobbing music.
"I like girls, they look so good to me. I like girls even though they tease and torture me… I could never choose one, that would ruin the fun."
 8. Speakerphone–  This song is the anthem for those who want to be seen and heard from their crush/loved one.
"Baby it's me again I'm calling you my only friend, you do remember me don't you, you're falling in love again and I could try to pretend that I don't think about you."
 9. We all Want the Same Thing– Another iTunes chart topper, "We all Want the Same Thing" is a song that is truly underrated just like this band. The lyrics suddenly connect with you and you find yourself trying to sing along.
"So take my hand and make it easy for me cause it's been hard enough just watching you tonight, I don't wanna hear your reasons baby we all want the same thing."
10. Whole–  With beautiful choir-like vocals, "Whole" is the last piece to this beautiful puzzle piece.
"I know you said we're fine, but I'm not sold, you try to take two halves to make them whole."