Young Entrepreneurs On The Rise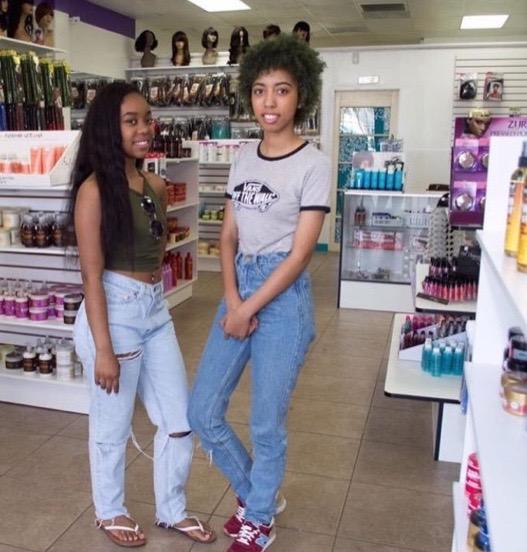 It is safe to say that young adults are progressing in ways that were once unimaginable. The recent amount of young people receiving awards and being praised for their excellence is at an all time high.
While scrolling through my Twitter feed, I came across an article that spoke about two sisters from California, Kayla and Keonna Davis, who have made their mark as the youngest African Americans to own their own beauty supply store. They own KD Haircare Supply, and at only the tender ages of 21 and 19.
I was immediately intrigued by this article from Bossip.com and the whole topic in general. I took it upon myself to contact one of the sisters on twitter, Keonna, and get more information on their success.
I had many questions in mind when I first read the article. How long have they aspired to be business owners? How exactly did it start?
"My sister and I were looking for a job 24/7 and coming back empty handed or even getting interviews but still no luck," stated Keonna Davis. "So, one day our mother said 'quit begging for a job and create your own! Be your own boss, make your own career.' So after the lecture, we thought about it and thought 'what can we do?' I'm a naturalist and my sister wears weave so why not combine it and create a beauty supply store?"
Davis stated that it took both her and her sister about 1 year to get everything settled and truly get their business jumpstarted.
I began to see an abundance of articles on various social media accounts praising these sisters. Davis stated that their popularity literally rose overnight. Their mother posted a picture of them on her Facebook, and the likes went from 500 to 35,000 within hours.
"I think it is motivating for all generations on young people," said senior Nickisha Gustave.
It is truly amazing to see two young black girls not only building a name for themselves but paving the way for all young aspiring entrepreneurs.
Davis ended the interview by stating, "You can do anything you want, literally. Don't let anything stop you or anyone for that matter. It'll be hard but once you get the hang of it, it'll be worth it."
These two entrepreneurs have received mostly positive energy towards their beauty supply and are extremely grateful for the immense love that they are receiving from everyone on social media.
At the moment, there are many people who are striving to get their name out to the public and increase their business credibility. If you stay determined and truly believe in your dream, you are sure to become someone great in this world. Strive for greatness and the opportunities that life throws at you will become endless.