Clash of the Class T-Shirts
Dr. Weigel came up with the idea of making class shirts when she was the principal at Atlantic in 2005. She said it was to make new students feel welcomed and to bring the school together as a unit and show support for the school.
"You have to earn the shirts," said Dr. Weigel. "It is a privilege that our teachers give to the students that work hard and try their best."
Mr. Asci, along with the administration, came up with the idea of each class of incoming students getting an assigned color that represents their class as a whole. For example, the class of 2017 will get a white colored t-shirt with their class logo plastered across the front.
There has been a rumor spreading around about whether or not the class colors will follow each class until they graduate.  For example, when seniors, who traditionally wear all three school colors to pep rallies, graduate, the next freshman class will inherit wearing all three colors and the sophomores will continue to wear white until they graduate.
Dr. Weigel said she has no plans for this change to happen.
So far, for each class, there are about 600 hundred shirts being made, said Mr. Asci.  The colors for each class: freshmen get white, sophomores are grey, juniors are black, and seniors are red. Class colors should be worn during pep rallies to show school spirit.
Leave a Comment
About the Contributor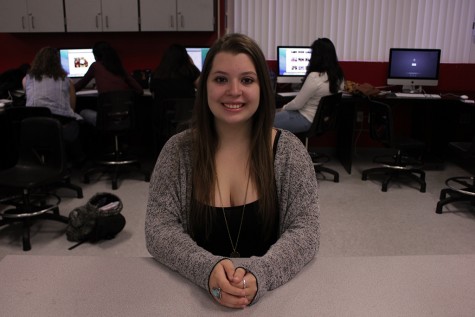 Adie Gonzalez, Photo Editor
I'm Adison Gonzalez, Photo Editor for The Tribe. Photography is one of my favorite forms of art expression, besides dance. I have been dancing for almost...