Another Chance at Grad Bash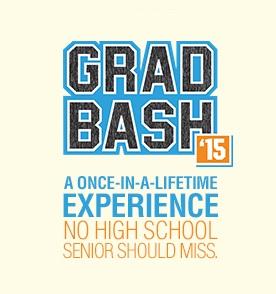 While many believed tickets were sold out for this year's Grad Bash at Universal Studios, there's now another chance for seniors to be able to attend the event. Mr. Woods, who's running and planning the events of Grad Bash and Prom, said that two out of the four buses that will be transporting the students are bigger than he expected. With seats available, Mr. Woods felt he wanted to give seniors who originally wanted to attend the chance to experience this once-in-a-lifetime opportunity.
"I could've just said, 'Oh well guess there are more seats then I thought' but then I remembered the amount of seniors who were excited for the trip and either had to pay for something else, or didn't know if they were able to attend in the first place," said Woods.
This is how it works: a sign-up list and permission packet will be in the Main Office and those who sign up have the possibility of buying a ticket. If more students sign-up than the amount of seats available, a raffle will be held that will choose students at random instead of playing "first come, first serve," said Mr. Woods. With the opportunity up for grabs, any senior can now have a chance at celebrating Grad Bash.
Grad Bash is April 24
Tickets are $120