Chiefs Send Care Packages to Troops
Three alumni will receive boxes this holiday season.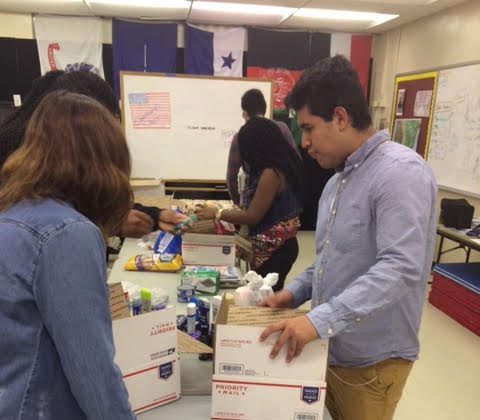 Members of the JROTC academy collected and packed care packages for members of the military for the 4th year. They collected items such as snacks, canned food, and toiletries.
A total of 19 packages will be sent out. Three of the 19 boxes will be going to three of our alumni serving overseas. Daniel Anker and Draven Caraballo graduated in 2015 and they are both in the Army. Chris Barnikel graduated in 2014 and is in the Marines. The remaining 16 boxes will be going to service members deployed in Okinawa, Japan and in the Middle East.
Lt. Col. Stone said he wanted to thank everyone who helped out.
"The turn out this year was far greater than any other year it has been done," he said.
Students who collected the items said they were happy to help service members who needed extra supplies during the holidays. They also wrote letters to the service members and sent them with the care packages.
"We felt good because we were helping people who don't have anything and are serving overseas," said Junior Edwin Castellone.