Taylor the Trumpeter
Taylor "T.J." Mason is a sophomore with an unmatched passion for music, which will be taking him across the state and country this summer. He was recently named the Drum Major of the Santaluces Marching Chiefs for the 2017-2018 season.
As Drum Major, T.J. will lead the Marching Chiefs on the field during football half time shows and competitions. You know that guy waving his arms in front of the band? That's him.
Besides his prestigious role of drum major, T.J. has spent his sophomore year auditioning for dozens of activities to take part in outside of the band class in order to better himself as a musician. Most importantly, T.J. auditioned for an open class drum corp named Heat Wave.
Drum corps are marching bands consisting of only brass and percussion that perform and compete over the summer. Musicians from the age of 15 to 22 are eligible to audition, and at the age of 15, T.J. placed as the lead trumpet of Heat Wave for the upcoming season. Heat Wave will be traveling across the South East on tour performing in states such as Tennessee, Alabama, Virginia, and of course, Florida.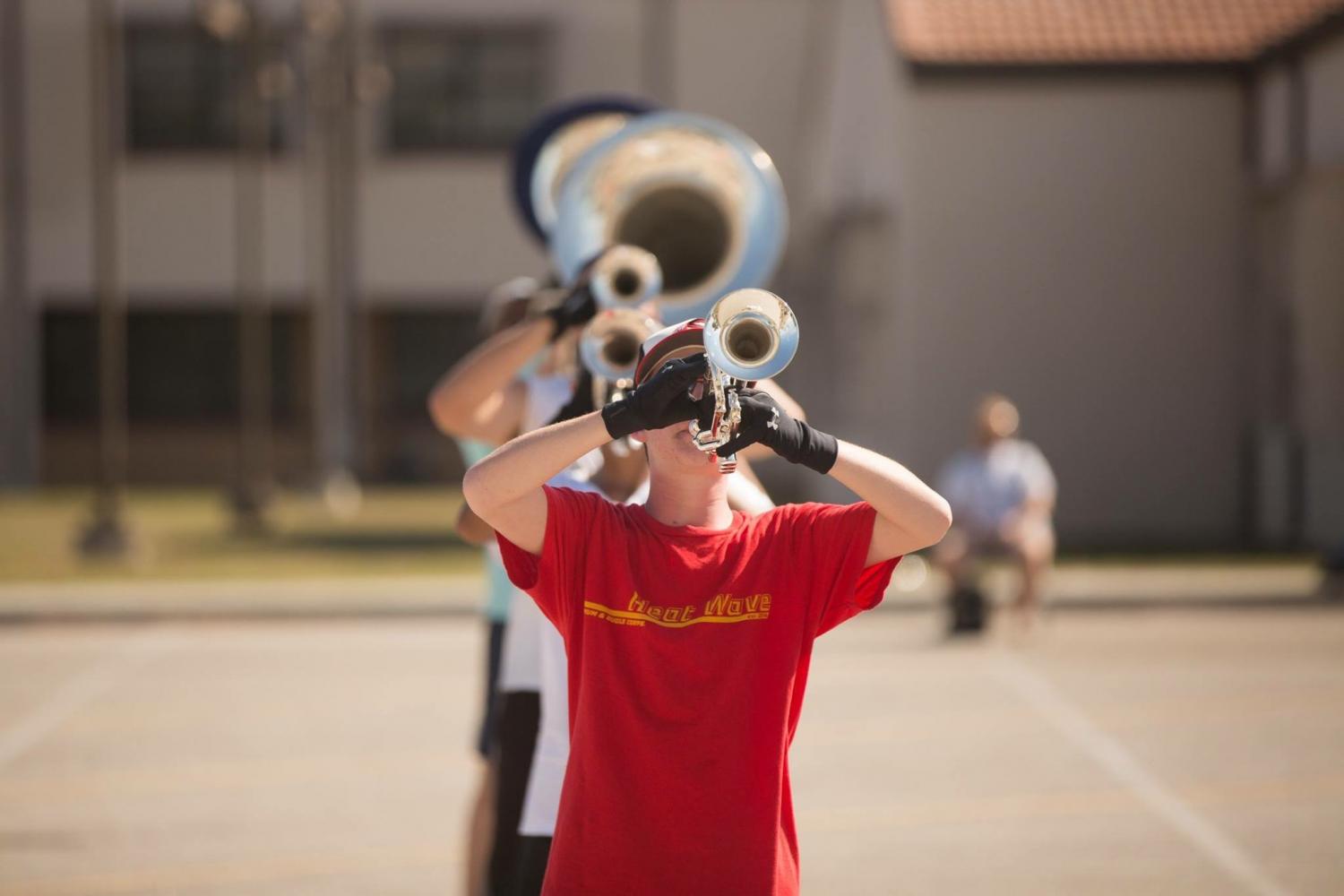 Other auditions T.J. took on included the All-State Honor Band and Boston Crusaders Drum Corp. He successfully participated in the All-District Honor Band and University of Miami Honor Band, competing against upperclassmen from around the district and state.
"I really wanted to explore what's out there," said T.J. about his ambition to always audition. "There's a lot that regular [school band] can't give you."
T.J credits his band director, Mr. Nikolovski, for always pushing him to be better. Mr. Nikolovski is a trumpet player himself, and the type of musician T.J. strives to become.
"He takes any opportunity he can, and when there isn't any, he will make them for himself," said Mr. Nikolovski about T.J. "That's what makes him stand out."