What to Expect for the Next Presidential Debate
 On Thursday, October 22 the final presidential debate for the 2020 elections will take place at 9 pm ET. It'll be streamed on large news networks including CNN, Fox News, and many Youtube accounts also stream the debates live. 
After President Trump tested positive for Covid-19 and the second presidential debate was announced to go online, Trump backed out. He claimed the online structure would be a "waste of my time". This resulted in two separate townhall-like appearances on two different networks at the same time.  
Considering how the last few debates have played out, this time around the candidate's mics will be muted once their two-minute talking time is up. This will hopefully stop the interruptions between both that occurred ruthlessly during the first debate. However, the candidate will only be muted for the first two minutes of each topic. 
Also, the moderator, Kristen Walker, has chosen to talk about these topics; fighting COVID-19, American families, race in America, climate change, National security, and leadership. Each topic will be addressed for 15 minutes each, hence this debate will have the same format as the first debate. Although these might change after pressure from other sources that the third debate is supposed to be about foreign policies.
About the Writer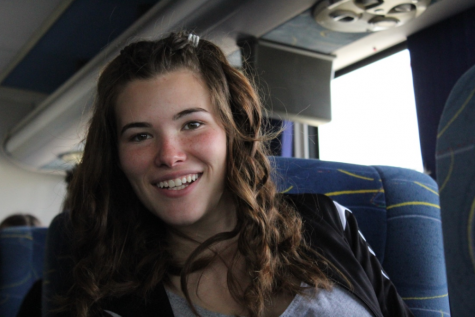 Sabrina McCranels, Staff Writer
Aloha, my name is Sabrina and this is my first year here at The Tribe. The past three years I've considered Santaluces my second home. I'm a current member...