Leaders Pushing for Impeachment
The events that transpired on the Capitol on January 6th left shockwaves to many people around the world. But, leaders in Congress are already pushing for punishment on the president. 
House Speaker Nancy Pelosi said on Friday, January 8th, that if Donald Trump does not willingly resign his position as President of the United States, the House of Representatives will push forward with impeachment. Democratic lawmakers Jamie Raskin, Ted Lieu, and David Cicilline are planning to submit the articles of impeachment on Monday, January 11th. The article is accusing Trump of "willfully" inciting an insurrection at the Capitol. At least 176 members of the House are now co-sponsoring the article.
Many people are asking the question: What will this do? Trump is leaving office in less than two weeks, so why the push for impeachment? 
Many have been saying that this impeachment trial sets a precedent. The precedent that no president can lead an insurrection against the US and get away with it. Others are saying that if the impeachment AND conviction are successful, it could bar Trump from ever running for President again. 
Impeachment isn't most likely to start until after Donald Trump has left office unless all 100 senators consent to it. Some Republicans are saying that impeachment will be a waste of time. 
"It will take both parties to heal the nation," Senator Lindsey Graham says
Nonetheless, if the impeachment trial is successful, Donald Trump will become the first president in US history to be impeached twice.
Leave a Comment
About the Contributor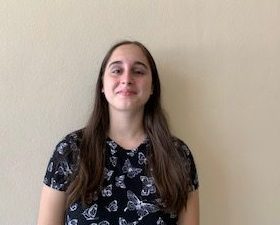 Azzurra Degliuomini, Editor
Ciao! My name is Azzurra, and this is my third year on The Tribe and second year as Editor. I enjoy reading and writing, which you'll most likely be able...