The Lunch and Learn Program
More stories from Chwoeger Charleston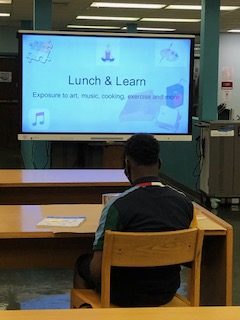 In an effort to connect Santaluces students during a challenging time, Media Specialist Ms. Moe won a GO TEACH! grant this month that help start a program to relieve stress and foster social and emotional learning through the exploration of various areas of the arts.
As a Title 1 school, many of the students at Santaluces come from low-income families who are only able to afford basic necessities, without any room for recreational activities, hobbies, or creative outlets. The COVID-19 pandemic has only worsened this issue, as well as disconnected many of our students and prevented them from using peer interaction as an outlet. 
Ms. Moe applied for a $3,000.00 GO TEACH! a grant from The Education Foundation to initiate the Lunch and Learn Program. She was awarded $2,500 to purchase supplies to distribute to students so that they can participate in various activities.
She decided that the program would be most beneficial to freshmen, who she said have started their high school years without the opportunity to meet new friends or school staff face to face.
Every two weeks, 20 students, virtual or in-person, will meet in the media center during their designated lunch period. Sessions include a mix of hands-on activities, group discussions, and visits from guest speakers.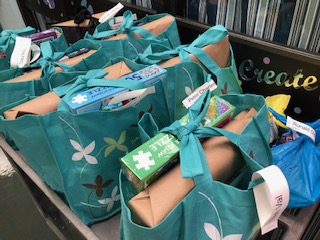 Students get to choose and explore a variety of activities such as journal writing, painting, yoga, music, cooking, calligraphy, and other areas of the arts. Virtual students have supplies delivered to them at home so that they can participate.
Guest speakers share stories, provide demonstrations, and become personally acquainted with the students in the group. 
The program aims to help students discover new interests and forms of expression.
"The ultimate goal of this program is that each student who participates will have developed an interest in at least one of the areas we have explored," said Ms. Moe. 
The next session is on February 15. Email Ms. Moe with any questions about the program.
Leave a Comment
About the Contributor
Chwoeger Charleston, Staff Writer
Hi, my name is Chwoeger Charleston, that's Sh-way-gr if you don't already know me. I am currently a Senior here at Santaluces and this is my first year...