Dr. Snyder Granted $5,000 From the Education Foundation of Palm Beach County
On September 15, the Education Foundation of Palm Beach County awarded Dr. Snyder a $5,000 grant after submitting his project for the 2021-2022 GoTeach! STEM Innovation Award.
The GoTeach! STEM Innovation Award is a competitive grant program that was created to award teachers for developing creative, innovative ideas that could inspire more students to develop an interest in STEM and improve STEM outcomes.
The submission that allowed Dr. Snyder to win this grant is called BioVerse. This project was created by Dr. Snyder, alongside Mrs. Fullington and a student. The overall purpose of this project was to be able to bring high-end technology into science classrooms. Dr. Snyder says that science teachers are most excited about the 3D printer. 
When asked what this means for him and his students, he replied, "This is massive. Obviously, any type of excess income coming into the science department, because I really view this as a science award instead of an individual one, is massive." Using the money earned in this grant, the science department may be able to use this money to buy new science equipment and come up with new ideas to bring into science classrooms.
"How can we bring technology into the classroom? This is one of the areas we may lack at a school like Santaluces, and we want to try and improve in those areas, and any type of technology enhancement is going to benefit the students," he states. "Anything that benefits the students, I'm happy with." 
Thank you to the Stiles Nicholson Foundation for funding this award and bringing new technology into our classrooms.
Leave a Comment
About the Contributor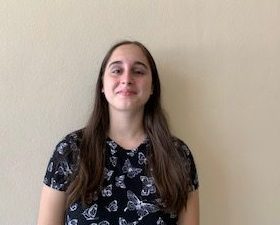 Azzurra Degliuomini, Editor
Ciao! My name is Azzurra, and this is my third year on The Tribe and second year as Editor. I enjoy reading and writing, which you'll most likely be able...