Secret Tapes Show NRA Strategizing Responses to Post-Columbine Era Shootings
The National Rifle Association, also known as the NRA, has once again come under criticism after NPR obtained secret recordings of top NRA officials discussing strategy following the April 20, 1999 school shooting at Columbine High School in Littleton, Colorado, a few miles away from where they were planning to hold their annual convention just a few days following the shooting.
The two-and-a-half-hour recording provided by NPR shows the thought processes and strategizing that has been happening behind the scenes for the past few decades in order to come up with their official responses to mass shootings.
In a surprising turn, they are shown sympathizing with the victims, even going as far as considering a $1 million fund to care for the victims, something that's far off their stance on the mass shootings that happen today.
And even though that sounds reasonable, they also proceed to call their activist members who might go off official NRA script, "hillbillies" and "fruitcakes."
They also discuss the fact that conservative politicians and representatives of the gun industry have asked the NRA to provide them with talking points following mass shootings.
On the other hand, some NRA members saw the contradiction of holding a convention right after a school shooting.
NRA lobbyist Jim Baker was heard saying, "At that same period where they're going to be burying these children, we're going to be having media … trying to run through the exhibit hall, looking at kids fondling firearms, which is going to be a horrible, horrible, horrible juxtaposition,"
Although they debated canceling the convention altogether, they decided to go forward with the event in order to "respond to criticism" following the shooting.
During the convention, then-President Charlton Heston was heard saying, "The national media is not to be trusted, and any conversation about guns and the NRA after mass shootings is an untoward politicization of the issue." This is a talking point that has been following the NRA for the past two decades.
After Sandy Hook, NRA officials stated, "The only thing that stops a bad guy with a gun is a good guy with a gun."
After Marjory Stoneman Douglas, NRA officials stated, "Many in legacy media love mass shootings."
Leave a Comment
About the Contributor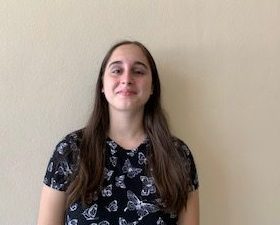 Azzurra Degliuomini, Editor
Ciao! My name is Azzurra, and this is my third year on The Tribe and second year as Editor. I enjoy reading and writing, which you'll most likely be able...