Baltimore Prosecutors Drop All Charges Against Adnan Syed Following New DNA Evidence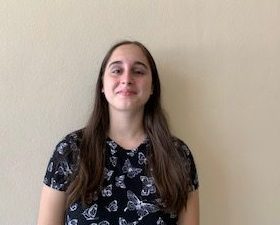 More stories from Azzurra Degliuomini
Baltimore State Attorney Marilyn Mosby has dropped all charges against Adnan Syed surrounding the 1999 murder of his ex-girlfriend Hae Min Lee following testing of new DNA evidence found at the crime scene.
A Baltimore judge had previously vacated Syed's conviction back in September based on the new evidence that was found, and he has been put on house arrest ever since. The prosecution had 30 days to retry Syed or drop the case depending on what the DNA evidence came back with.
This wasn't retested DNA; all the items tested were items that police had for the last 23 years but failed to test the first time. The evidence tested included Lee's shoes, which had DNA traces in them. The DNA came back, but it was not a match for Syed.
"His DNA was excluded," Mosby said. She hasn't stated whether or not the DNA evidence that came back implicated someone else, but there are two alternative suspects that they will have to look at. One of those two suspects was known to the authorities the entire time, but they failed to disclose it to the Defense. One of the suspects also has a history of attacking women and serial rape.
The Baltimore Sun quotes Erica Suter, Syed's attorney, saying, "The DNA results confirmed what we have already known and what underlies all of the current proceedings: that Adnan is innocent and lost 23 years of his life serving time for a crime he did not commit."
"It is my responsibility to acknowledge and to apologize to the family of Hae Min Lee and Adnan Syed," Mosby states. "… Justice is never denied, but justice be done. Today, justice is done."
This entire case from the beginning has been handled poorly by the state. Adnan Syed was convicted with flimsy evidence, an unreliable witness, and no DNA evidence that could actually place him at the scene of the crime. Regardless of whether or not Syed actually did murder Hae Min Lee, there was simply not enough evidence to prove it.
"I think that's good because it wasn't fair," one student says. "It wasn't fair that there was no actual evidence given that would convict him properly. I hope he enjoys the life he missed out on in prison."
Hae Min Lee was a young woman who had her promising life cut short back in 1999, and 23 years later she still has no justice.
Syed's charges being dropped is a celebration for Syed's friends and family, who fought tooth and nail for the last two decades to have a court listen to them when they said that there was evidence to prove reasonable doubt. But, for Lee's family, it's just more torture and heartbreak.
"They shouldn't have been too quick to accuse him, since there wasn't much evidence tying him," another student says. "I hope his family gets reunited with him, and I hope her family can come to terms with it."
They spent the last two decades believing that the man who murdered their daughter, their sister, was behind bars, and having him be freed, regardless of whether he actually committed the crime or not, is something painful.
Mosby has said that she will continue to pursue the investigation and find out who is actually responsible for Hae Min Lee's murder.
Leave a Comment
About the Contributor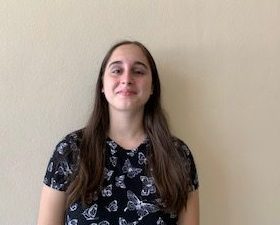 Azzurra Degliuomini, Editor
Ciao! My name is Azzurra, and this is my third year on The Tribe and second year as Editor. I enjoy reading and writing, which you'll most likely be able...