HBCU Schools Receive Bomb Threats on First Day of Black History Month
On the first day of Black History Month, a month known for recognizing black icons, several historically black colleges and universities (HBCUs) received bomb threats. 
At least fourteen HBCUs reported having received bomb threats on Tuesday. In Florida, Bethune-Cookman University, located in Daytona, Florida, and Edward Waters University, located in Jacksonville, Florida, have both received these threats.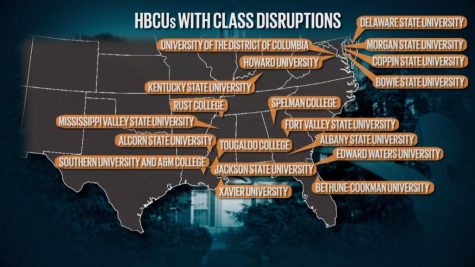 Across the nation, many known colleges and universities have received these threats as well. Some of which include Fort Valley State University in Georgia, Spelman College in Atlanta, Jackson State University in Mississippi, and Howard University in Washington, D.C.
At Howard University, they received two bomb threats in a row, with the first one being received on January 5th, the 2nd one on Monday, February 1st, and the 3rd one on Tuesday, February 2nd, with a total of three threats since the new year has started.
One student at Santaluces High School says, "It's quite sickening to see that on the first day of a month where we are supposed to acknowledge our black historians for all they have done; people decide to try and disrespect that by making bomb threats to historically black universities and colleges. I don't understand what they gain from doing this, and it makes me sick to the stomach."
A caller who threatened to bomb Bethune-Cookman University in Florida revealed an elaborate strategy, according to a Florida police chief, which included seven bombs concealed in duffel bags and backpacks along the school's perimeter.
The caller claimed the bombs containing C-4 explosives would be planted at Bethune-Cookman University on Monday in a 20-minute phone call, according to Daytona Beach Police Chief Jakari Young. The caller additionally said that a gunman would begin shooting on the campus the same day around lunchtime.
Investigators have identified at least five persons of interest since the threat has been made.
Authorities state that due to these bomb threats, colleges went on lockdown, and classes were canceled.