TikTok Influencer Passes Away at 18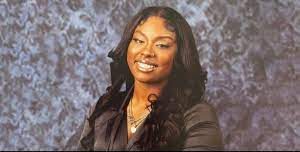 Tiktok content creator "Theylovesadity" reportedly passed away after allegedly taking her own life on January 4, 2023,
According to reports, the 18-year-old TikToker's name is Asia LaFlora. She had 500k followers on TikTok before passing away. Asia was a body-positive content creator. She has been described as, someone with a wonderful soul and a great influence on young girls all over social media."  The content she posted got so many views because it showed how confident she was and that she loved herself. Her fans loved how body positive she was; she was an inspiration to a lot of girls on TikTok.
Many people didn't want to believe that Sadity had passed, but her aunt made a post on GoFundMe that confirmed her passing. It read, "It's with deep sadness and heavy hearts that we have to share the unexpected passing of Asia LaFlora on 1/4/23. Asia was a loving, beautiful, smart, and intelligent person. A life so beautifully lived and deserves to be beautifully remembered." 
Her friends and family mourn her loss. According to hitc.com one TikTok user wrote "the news of theylovesadity really broke my heart because she has literally been such a confidence booster and inspiration to many people. She took her life and was fighting battles. That just shows you never know what is going on with loved ones. Pls, check on y'all ppl. RIP pretty."
You never know what someone could be going through; keep your loved ones close and check up on them before it's too late. rip Asia LaFlora.