Chiefs Cheer for Winter Sports
The chiefs united once again for the winter sports pep rally. Well most of them anyway.
This year, the ninth and tenth graders have a new rule; if they had a D or F on their report card, they couldn't attend the pep rally. Their bleachers where they would be sitting were both half empty. While on the other hand, the junior and senior bleachers were full of cheering students.
The pep rally had a rough start. The SGA students were having troubles with the microphones while the classes were filing into their respective bleachers. The microphones kept cutting out when they were speaking and trying to get everyone up in the bleachers, so that the pep rally could begin. The problem was fixed just as the few freshman finished making their way into the gym.
The chiefs united to cheer on the winter sports such as the soccer, wrestling, and the basketball teams to kick off the season.
After the winter sports teams were introduced, the cheerleading team performed. Everything started off smoothly, but about two minutes into the cheering, the wrong music was being played. Disappointed and confused, they sat down but performed the routine again later on.
Up next was the dance team. Their dance routine started off slow with just a few of the dancers dancing. Then, the music picked up, and so did their dancing which went on for almost four minutes.
The pep rally ended with the battle for the spirit stick. Juniors finally broke the seniors winning streak with a win.
"There were a few problems with the microphones, but the dance team did the best. I'm glad we finally got the spirit stick," said junior Vanessa Hernandez.
Leave a Comment
About the Contributors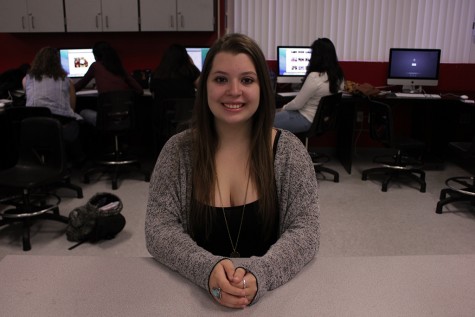 Adie Gonzalez, Photo Editor
I'm Adison Gonzalez, Photo Editor for The Tribe. Photography is one of my favorite forms of art expression, besides dance. I have been dancing for almost...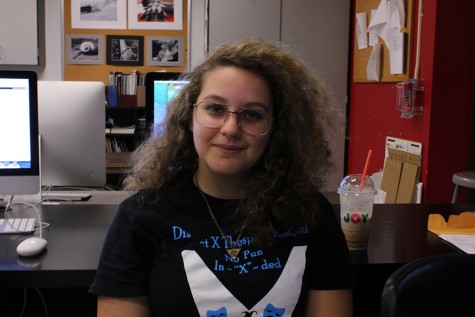 Abbey Brannock, Managing Editor
Hello, I'm Abbey, and I'm a senior. I'm The Tribe's managing editor and this is my third year in newspaper. Besides writing, I love riding horses;...