A New Year for Chiefs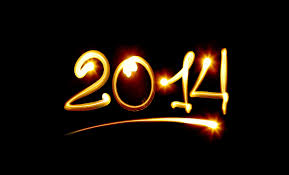 A New Year and a new beginning for 2014 started off with a bang, a year that promotes a fresh start for many people. Students and adults make resolutions such as being more fit, eating healthier, and working harder.  Although, many forget to keep up with these self-made promises and lead them back to their unhealthy habits.
The main idea of the New Year is that many people that had a rough year last year could always do better, it is in the past.  There was already a fresh start that this year would bring luck and promise into their life.
"This year during the first month I will become a vegetarian and venture into that lifestyle," said freshman Michelle Salazar. So far, she has kept up with that resolution.
Is there anything that has really changed this year?
"This year I met this wonderful girl so far, last year, was difficult and now school is starting to let up on me," said sophomore Taylor Forsyth.
Some students have been contemplating whether there's been any change besides a new date, while others made a life changing decision; the New Year means so much more to people that need hope or rejoice in their life.
Happy New Year and keep up with those resolutions.
Leave a Comment