Books Bring Bliss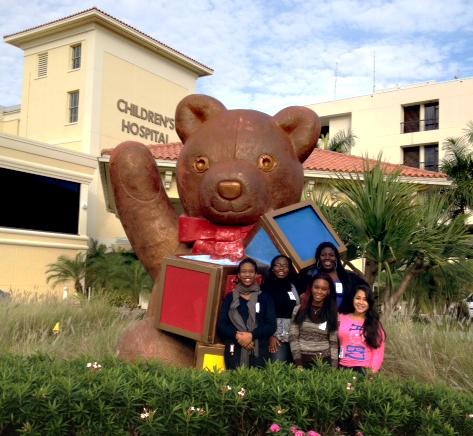 There are stories that captivate the mind, or books that just make you laugh; Chiefs on campus have been collecting them to give to cancer patients at St. Mary's Hospital.
"Sometimes it's good to do the right thing," said freshman Dominque Lawrence.
The book drive lasted for two weeks, and approximately 250 books were collected. The books that weren't taken to St. Mary's were given to other teachers in the area.
"I did the book drive because what if I was in the same position as these kids?" said freshman Cyleena McFadden ."I would want to have people help me and to know they care."
Five students took the trip to give the used books to the cancer patients. Students included, Cassandra Joseph, Dominque Lawrence, Taysha Garcon, Cyleena McFadden, and Angela Rivera.
During the delivery, emotions were running overtime for teacher sponsor Ms. Searing.
"The best part was that they were happy they got books and not many appreciate that," said Lawrence.
Leave a Comment