End of The Year: A Poem by Chris Reed
She sees me as a friend, but I see her as more.
I'm too scared to speak, because our friendship I adore.
Or maybe it's the thought deep down in my core
That you're too good for me, so I shut the door.
But as time passes I fill up with fear.
That you won't be mine, by the time graduation is here.
I am tired of listening to all of my peers
Who over feed negativity in both of my ears.
So I will stop thinking in doubt, and start thinking logically
every time you talk to me, my cold heart starts to beat
I had my chance before, I just hope my chance is not too obsolete
So please pardon me, I should have been expressed my honesty
If I could have you I would praise life with infinite cheers
I think of wasted time and I pray that the end isn't near
But I must face the facts and put end to the fear
Of telling her I love her before the end of the year
Leave a Comment
About the Contributor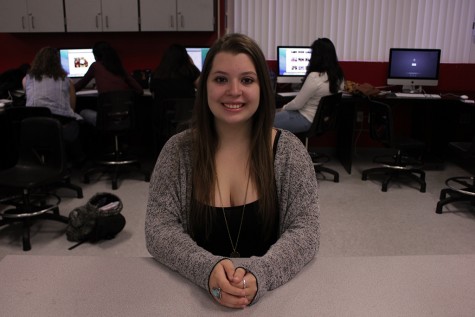 Adie Gonzalez, Photo Editor
I'm Adison Gonzalez, Photo Editor for The Tribe. Photography is one of my favorite forms of art expression, besides dance. I have been dancing for almost...