Prom Rules = School Rules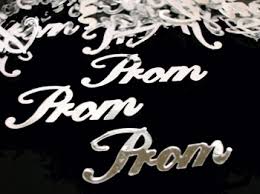 Prom is the time to have fun, but remember that everything has rules. For Prom there are mandatory requirements such as only Seniors and Juniors may attend. Also, dates must be 19 or younger, according to the Prom Contract every participant is required to sign.  Other than the rules on the two-page contract, not much else was put out for the standards to go to Prom.
Prom sponsor Mr. Yohe said that the rumors about having to be in school in order to be allowed to participate in prom are not true. He reminds all participants to follow all school rules.
Prom goers have the same rules for prom as the everyday school rules such as no drinking, no inappropriate language, no drugs, etc. Although there is no set dress code for the prom, administrators expect students to dress appropriately for the occasion. This year, the prom will be held in a new venue – the Delray Civic Center in Delray Beach. This year's theme is the Great Gatsby and students may be arriving in 1920's attire. The prom begins at 8 p.m. and ends at midnight, according to the Mr. Krupa's daily announcement.
Leave a Comment