Jesse Mac's Big Comeback
The return of the "Justin Bieber of 2006"
I think we all can remember the heartthrob of the 2000's, the then seventeen year old had popular songs that played on the radio continuously and starred in several hit teen TV shows. Jesse McCartney starred in Summerland in 2004. He had cameos in shows like Hannah Montana and Suite Life of Zack & Cody and his song Beautiful Soul played just about everywhere. But then what? It seems he just faded away, and proved to be nothing but another "One Hit Wonder."
He then began to transition into acting, instead of his pop music. He did some more lower-budget filmography and behind-the-scene stuff. Including the voice of Theodore in the hit animation Alvin and the Chipmunks.  He also starred in an unpopular movie named Keith in 2008, (did anyone other than myself actually see this movie? I'm going to go with no). He was not nearly as famous as he had been in 2006.
After going almost completely unnoticed for a good five years, he finally made his way back into the spotlight. He starred in the highly anticipated Chernobyl Diaries. The film explores a group of young adults that visit Chernobyl, curious of the aftermath of the Nuclear Power Plant leak that occurred in 1986. On only a $1 million dollar budget, the movie rang in nearly $37,200,000.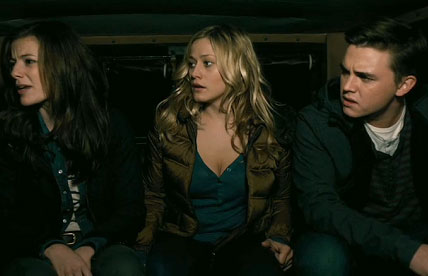 Chernobyl Diaries was just about the only high-profile movie McCartney did between 2007-2012. Then in 2012, he released that he would be working on a new album. His fans, that are now, nearly a decade older, are extremely excited to hear about his comeback.
"I grew up listening to Jesse McCartney," said junior Shianne Simpson, "I never thought he would release more music. I'm so excited to get to obsess over him again."
Then, during the summer of this year, McCartney starred in the new hit comedy Young and Hungry on ABC Family. In addition to the small role in this popular show, he finally released his new album that all of his fans have been waiting for. In Technicolor.
Listening to this album, it sounds as though McCartney has gotten inspiration from stars like Justin Timberlake. So needless to say if you enjoyed Timberlake's 20/20 The Experience then you'll love this album.