Big Brother Crowns its Winner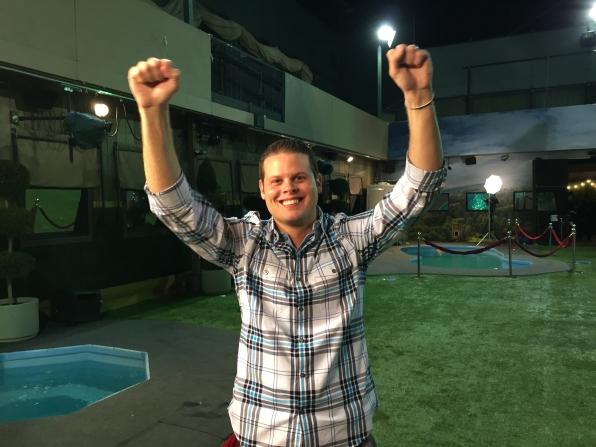 After a summer of twists, alliances, and evictions this season of Big Brother, the longest to date, came to an end. The finale saw houseguest Derrick Levasseur taking home the first place prize of half a million dollars, while his runner up and alliance member Cody Calafiore took home $50,000.
The road to the final two was an easy one for Levasseur- he ran the game the entire season. He was a member of the first alliance, the "Bomb Squad," then after it blew up he used its scraps to form the "Detonators." He also managed to get anyone he saw as a threat evicted without making it seem like it was his doing, while also keeping his undercover cop identity and his final two "Hitmen" alliance with runner-up Calafiore a secret.
Levasseur also made it to the final two without ever being nominated, despite this season having the inclusion of the Battle of the Block and the Power of Veto that had four people on the block each week.
For Calalfiore, the journey to the final was also smooth- because he took the journey planted on Levasseur's coattails. When the jury interrogated the two, the questions thrown at Calafiore pointed out his place as Levasseur's puppet and Calafiore's answer was that he wasn't a puppet and instead played a social game. 
After the Jury interrogated the finalists, with questions focused on Levasseur's Manipulation and Calafiore's lack of sole gameplay, the jury members each voted one-by-one and with a vote of 7-2 in Levasseur's favor.
Traditionally, the winner of Big Brother gets a hefty $500,000 prize but Levasseur gets an additional $75,000 because of his spot on one of this season's twists: Team America. As a member of Team America, Derrick and its other two members- Frankie Grande and Donny Thompson- were chosen by america at the beginning of the season and throughout its course completed tasks that got them each $20,000. Additionally, if one of Team America's members made it to the finale and won, they'd get an extra $50,000.
Other winners besides Levasseur were Donny Thompson, who won the title of America's Favorite Houseguest and it's $25,000 prize, and CBS, the home of Big Brother, that will renew the show for two more seasons.