Tidal Streaming Service Causes Controversy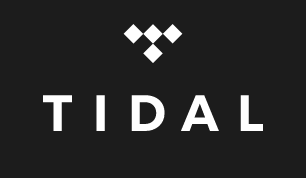 Spotify is going to soon have more competition than just Pandora as Jay Z has plans to release the first "artist-owned" music streaming platform, Tidal. The goal of this streaming service is to be more "musician friendly" and not cut musicians out of profit for access to their work.
To subscribe to Tidal, it will cost $9.99 every month for a normal subscription, and premium will cost $19.99. Unlike Spotify and Pandora, there will be no free access, and the cost is much higher. While the service aims to benefit artists, there has been some question as to whether they're considering the benefits for everyone else.
Jay Z announced the launch of Tidal with many other big names in music; such as Daft Punk, Madonna, and Usher. To many, it seems like an inner circle of select artists who are interested, and many people are realizing that these aren't the people who need to benefit from the service. There's controversy around if they're really "changing music history forever" and if they're really just making millionaires richer. It's not just music-lovers who are upset and questioning Tidal, either.
Marina Diamandis, singer of Marina and the Diamonds, spoke out on Twitter about her disagreement with Tidal.
"My aim isn't to criticize," said Diamandis. "But I think artists should speak out about it. The question I'm left with is 'is it about money or artistry?'"
The hashtag #TIDALforALL is being used to promote Tidal, and critics brought up the hashtag #TIDALforNOONE.
Pop giant Madonna is very much on board with Tidal, going as far as changing her Twitter profile picture to the streaming service's logo, and sending out many tweets in regards to her agreement and support. Anyone following her and has no interest in hearing about Tidal might as well unfollow.
"Tidal is not about consumption and greed!" Madonna said on Twitter. "It's about protecting an art-form that is beloved to all of us."
Due to how new Tidal is, it's difficult for anyone to predict its success. They may be failing to realize that not everyone is willing to dish out twice as much as Spotify costs per month, for quality that they may not even be able to acquire through their equipment. They're reaching out to a very small niche of people, and that may end up being more harmful than good, despite their advertising towards supporting musicians and the future of all things music.