Top Best Dressed at the Billboard Awards
Stars of all variations showed up to the Billboard Awards and many, of course, looked absolutely gorgeous. The Billboard Awards are known for awarding musicians from all genres but many of the true masterpieces appear on the red carpet. Here are some of the best dressed from this years Billboard Awards.
Jennifer Lopez 
Musician Jennifer Lopez appeared in yet another gorgeous sheer dress, stunning us all. Not only is the fit perfect but her make up and jewelry was incredibly on point. The make up was simple yet dramatic near the eyes and she had the perfect amount of jewelry.
Olivia Culpo 
Nick Jonas's current fling looked so good! This shiny romper was just so cute and really has a nice summer feel to it. My favorite part about this whole look has to be the simpleness of the dress but it wasn't too simple. Unlike many other artists, she really pulled off the whole "cute yet gothic" look.
Martha Hunt 
Model Martha Hunt looks so simple yet absolutely flawless. Her dress is cute and very summer friendly with a cute clutch to match. The colors on her dress go perfect with her natural looking make up and I love the way her hair looks effortlessly beautiful.
Lily Aldridge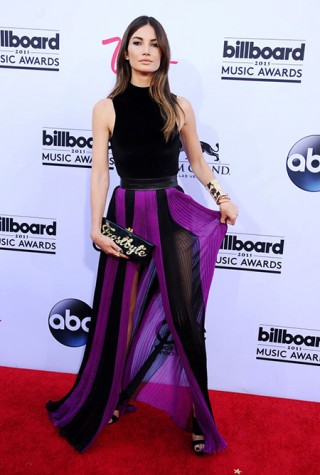 Supermodel Lily Aldridge definitely turned heads with this dramatic Balmain look. She is often seen in the famous Balmain design but this one has to be one of my favorites. The purple and black colors together flatters her so much and her ombre hair also complements this whole outfit.