INFINITE Releases 6th Mini-Album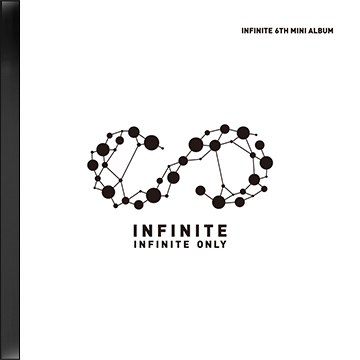 INFINITE is a South korean boy band consisted of seven members signed under Woolliment Agency. They debuted back in 2010 and are going strong as ever till to this day. The group is composed of Kim Sunggyu, Nam Woohyun, Jang Dongwoo, Lee Howon, Lee Sungyeol, Kim Myungsoo and Lee Sungjong. Some of their hit songs are "Be Mine", "Last Romeo", and "Bad". They are famously known in South Korea and also dominating overseas countries like Japan, Philippines, and China.
After a year and two months of releasing their album "Reality", INFINITE releases their highly anticipated new album INFINITE ONLY  on September 18, 2016 (KST). The album has seven tracks. The agency has also released a music video for the album's title track "The Eye"at exactly twelve midnight, immediately topping music charts like Mnet, Genie, and Bugs just after an hour of release.
INFINITE never disappoints their fans with their new comebacks. Fans all over the world has started buzzing about how this just might be INFINITE's greatest comeback yet. As an Inspirit since 2014, I have to agree with the others. This album brings back INFINITE to their unique and distinctive music style along with each members strong to soft vocals and charisma. They mixed heavy strings with electro house vibe and created a yet another record breaking song.
"The Eye" has shown INFINITE's sharp, sophisticated and exeptionally synchronize choreography that they are famously known for. The song did not only grab the attention of their loyal fans, but also fans from other fanbases give out their support and good luck wishes to the group. Although a few of the fans expressed disappointment in this comeback, saying they expected more, many more were not deterred by this few setback. Instead, it made them support INFINITE even further and increase their urges to make the group top every music charts and win!