Top Ten Must Watch Korean Dramas
There are tons of different Korean Dramas out there from Historical to Supernatural themed ones; here is a list of  popular K-dramas that you can't skip out on:
1.My Love From Another Star – This show is about an Alien who lands on Earth during the Joseon dynasty and must stay until he gets the all clear from his leader. Four hundred years later his falls in love with a top actress in the modern era. He must figure out a way for him to stay and to pursue the romance. Starring Jun Ji-Hyun and Kim Soo-Hyun.
2. The Heirs- While preparing to take over their family's business, privileged students learn about love and what it is like for people who aren't as fortunate as them. Starring Lee Minho, Park Shin Hye and Kim Woo Bin.
3.Boys Over Flowers – A modern day Cinderella tale of a poor but spunky school girl at an exclusive academy who attracts the attention of four super rich and handsome "princes" of the school. Starring Lee Minho, Kim Hye Sun, Kim Hyun Joong, Kim Bum and Kim Joon.
4. Descendants of the Sun – A solider and a doctor believe they've found true love in each other, until they realize the difference in their jobs may cause a major problem for their relationship. Starring Song Joong Ki and Song Hye Kyo.
5. Healer- A decades old incident involving a group of friends who ran an illegal broadcasting brings together an illegal mercenary, who goes by the code name Healer, with top notch fighting skills; a reporter from a small tabloid site and a famous journalist. While they all work together to uncover the truth from the 1992 incident, they deal with the conflict between truth and fate. Starring Ji Chang Wook, Park Min Young and Yoo Ji Tae.
6. Scarlet Heart Ryeo (Moon Lovers)- A women from the 21st century gets caught in a solar eclipse and transported back to the Goryeo dynasty and into the body of Haesoo the cousin of a princes wife. She must take up the role of Haesoo and deal with the conflicts of living in the palace with several princes. Starring Lee Joon Ki, Lee Ji Eun , Kang Ha Neul, and Hong Jong Hyun.
7. The K2- A former secret service agent and the hidden daughter of a presidential candidate team up in order to get revenge of those who've wronged them. Starring Ji Chang Wook, Song Yun Ah, Im Yoona and Jo Sung Ha.
8. Uncontrollably Fond – After a tragic turn of a events two teenagers reunite years later as very different adults – One an Egotistical superstar and the other a penny pinching documentarian. Staring Kim Woo Bin and Bae Suzy.
9. Blood-A vampire surgeon's life is at risk when he falls for his beautiful colleague. Starring Ahn Jae-Hyun and Ku Hye-Sun
10.To the Beautiful You- A young high school student disguises herself as a boy and enrolls in an all male prep school in order to persuade her favorite athlete  to compete again. Starring Minho,from SHINee and Sulli.
About the Contributor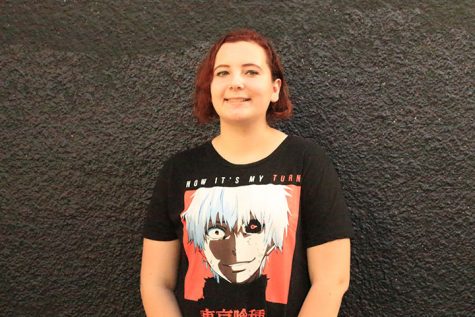 Brianna O'Hara, Staff Writer
Hi, My name is Brianna and I am 16 years old. I am a senior here at Santaluces. I love music and acting. My favorite type of music to listen to is Kpop...