Song of the Week: Shape of You by Ed Sheeran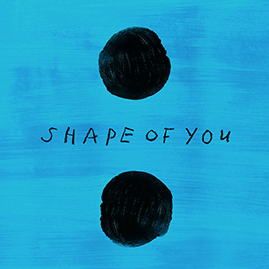 After taking a year off of social media, Ed Sheeran kept to his word by releasing not one, but two songs. These tracks are from his third upcoming album "÷" which is set to release in 2017.
One of the two tracks, "Shape of You," is a song that talks about a hookup in a bar but in a completely different way. Instead of making a hookup seem sloppy and regrettable, Sheeran romanticizes it and turns this event into something upbeat and fun loving.