Tom Petty's Legacy
When news broke early last week about the sudden death of popular American rockstar, Tom Petty, music fans across the world were heartbroken. Petty was 66 years old. He left behind an incredible career that spanned over decades since the late 1970s where he rose to fame as the lead singer of rock band The Heartbreakers, a member of the Traveling Wilburys, as a solo musician, and even a small acting career.
His music and unique voice became one of the most well known and loved aspects of classic heartland rock music and had many fans who supported his artistic endeavors. Petty was from Gainesville, Florida, a place where his interest in rock and roll skyrocketed as he found as inspiration in Elvis Presley, The Beatles, and The Rolling Stones. Petty's first stint with a band was with Mudcrutch. They became popular in Gainesville, however, their music went unnoticed to the larger mainstream audience. After the group split up, Petty and his former Mudcrutch bandmates Mike Campbell and Benmont Tench decided to form a new band and eventually collaborated with Ron Blair and Stan Lynch to form The Heartbreakers.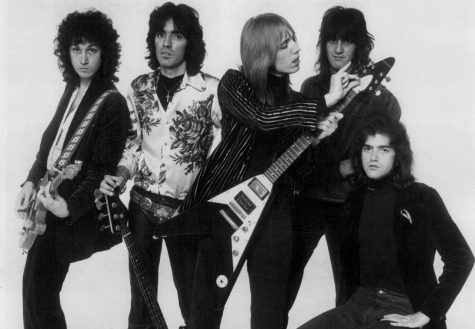 Their first album, "Tom Petty and The Heartbreakers," debuted in 1977 with much more success in the UK than in the US, but included "Breakdown" and "American Girl" on the track list, two songs that would become incredibly popular in the rock and roll world. After a tour of the UK, the band's popularity spiked and they released a second album, You're Gonna Get It, which reached the Top 40 on the charts, and a third album, Damn The Torpedoes, which immediately went platinum. The band continued to release music and toured until Petty's death.
After the release of several more albums with The Heartbreakers, Petty joined the Traveling Wilburys in 1988, a rock band consisting of popular musicians Bob Dylan, George Harrison, Jeff Lynne, and Roy Orbison. The band released three albums from 1988 through 1990 to much success despite the bootlegging issues with their second album, and continued to release music in later years. Petty also found great success in a solo career in 1989 when he released his first solo album, Full Moon River which reminded fans of The Heartbreakers' first album and is considered some of the best music of Petty's career. His second solo album, Wildflowers, was released in 1994 which featured a slower and more intimate version of Petty's music which altered the music genre and inspired many musicians for next two decades to come.
With a triumphant career that spanned for 40 years, Tom Petty was a well loved and well respected rock musician who himself loved and believed in rock and roll and therefore changed the music industry. Over the course of his career, Petty had achieved multiple platinum and gold albums, embarked on successful world tours, had been nominated for an incredible 18 Grammys and won three, and his songs are still sung today.
Tom Petty's impact on rock and roll, and music in general, will continue to inspire and be loved by fans and his legacy will forever be remembered.