Homecoming Movies
With Homecoming right around the corner and Spirit Week in full effect, it seems only right to keep that spirit and excitement. Here's a list of movies to bring back and rewatch that involve the popular school event:
Spider-Man: Homecoming
This one came out just a few months ago but it's wildly entertaining and fits the criteria pretty well. This version (and arguably the best version) of Peter Parker returns as a high school student who has to juggle being a sophomore with algebra homework and Academic Decathlon meetings, with being the red and blue, friendly neighborhood, Spider-Man. Throughout most of the movie as the Homecoming dance approaches, Peter pines for Liz Allan a senior with a good future ahead of her who's oblivious of Peter's (and her father's) double life, and struggles to ask her to the dance. This Spider-Man movie isn't just an incredibly good superhero movie, but it's also a great coming of age story that perfectly represents high school and the theme of Homecoming in the movie helps prove that.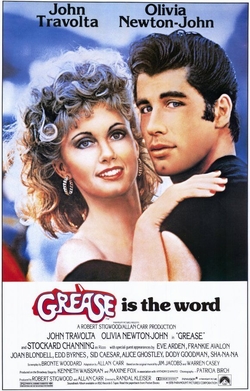 Grease
If you haven't heard of or seen at least seen this movie once, then you must live under a rock because Grease is one of the movie popular cult classic films and well loved by many. It's a 1978 musical with elements of romance and comedy set to the backdrop of 1960s high school and aesthetics. Starring John Travolta and Olivia Newton-John, the two play Danny and Sandra, a pair of star crossed lovers who endure the pressures of school, friends and relationship issues, and Homecoming while breaking into a song and dance here and there. The specific reason this movie is on this list, however, is because the Homecoming scene is especially fun to watch as we get to see all the couples and individuals go all out as Born to Hand Jive by Sha Na Na plays in the background.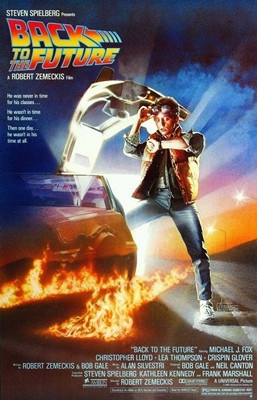 Back to The Future
At one point or another, we all wanted to be Marty McFly, just without accidentally becoming your mom's love interest. But other than that, the kid was best friends with a scientist and got to travel in time, something nobody can say they haven't wanted to do at some point in their life. In this one, Marty travels back in time and accidently screws up the future of his existence and has to find a way to fix it. There's nothing like performing at a Homecoming dance as your parents fall in love with each other and ensure the existence of you and your family.

Wendy Wu: Homecoming Warrior
Arguably the best Homecoming movie on this list and the best Disney Channel Original movie ever, Wendy Wu: Homecoming Warrior came out over 10 years ago and it's still one of Disney's most memorable films. A Chinese-American teenager – played by Disney Channel alum Brenda Song –  is faced with the destruction of the world when an ancient spirit rises, and she must undergo training by a no-nonsense monk because she is the reincarnation of the powerful warrior who is the only one who can defeat it, but she just wants to be Homecoming Queen. It's an impressive story with humor and action and a great throwback for those of us who grew up with Disney Channel.