Review: Black Panther
After four years of waiting since it's announcement in 2014, and a three month push back from its initial date release to make room for Spider-Man, the best Marvel film has finally arrived. Black Panther is everything it was meant to be and more. It had everything Marvel fans (such as myself), or superhero fans in general, wanted in a superhero movie and most importantly, it opens the door for more opportunities for representation in comic book films.
Taking place soon after the events Captain America: Civil War with the death of his father, King T'Chaka, so recent, Prince T'Challa returns home to Wakanda – a hidden and technologically advanced African nation- to assume the role of King and continue the legacy of the Black Panther, the protector of Wakanda. Chadwick Boseman returns as the title character and he is accompanied by an incredible cast including Lupita Nyong'o, Danai Gurira, Michael B. Jordan, Angela Basset, Letitia Wright, Forest Whitaker, Andy Serkis and Martin Freeman, just to name a few.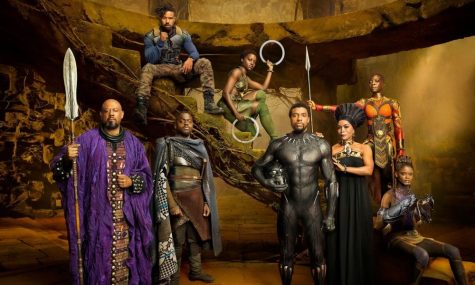 Since his scene-stealing debut in 2016's Captain America: Civil War, people have been craving more of Boseman's performance as T'Challa aka the Black Panther as excitement for his own solo film continued to grow more and more in the past two years amongst comic book fans alike and the general audience. And it's safe to say the film lived up to its well-deserved hype.
In just the first few days after it s release, Black Panther has already grossed $201.8 million domestically, $404 million worldwide and currently holds the spot for the fifth highest opening of all time, AND it has set a record for the highest opening for an African-American director. The film is also one of the highest rated Marvel films with 97%  on Rotten Tomatoes, and it's been praised for its story, the talented cast, the soundtrack, and its stunning visuals.
There's so much to love about the movie. Boseman is still stellar in his role of T'Challa and Michael B. Jordan gave an incredible performance as villain, Erik Killmonger, that surprised many people with how realistic and powerful his motive was. Lupita Nyong'o was charming as T'Challa's strong willed ex lover, Nakia, and Danai Gurira was phenomenal as Okoye, a fierce fighter and leader of the Dora Milaje, the King's all female group of warriors/bodyguards. However, it was newcomers Letitia Wright as T'Challa's genius and witty younger sister Princess Shuri, and Winston Duke as M'Baku, the prideful leader of the isolated Jabari Tribe, who each respectively stole the show and had MANY people showing love for their characters all over social media.
The story was well thought out and intricate with details here and there for Marvel fans to catch. Wakanda is also such a beautiful spectacle that it's a shame it's fictional. In the comics it's always been a beautiful, wealthy and advanced nation that was ahead of the rest of the world and it was amazing to see how it was brought to life in the film. The action set pieces are incredible. The soundtrack helps immerse you in the story by building suspense and thrills for action scenes and pulls the on emotional chords during serious moments.
While it's important that a superhero movie is good enough for superhero fans, Black Panther's importance goes beyond that. There's no denying the social relevance this film has had on people given the history it's making. It's the first superhero film to show real representation for the black population with a predominant black cast, specifically dark-skinned actors, it's the first film to give an African-American director a $200 million budget, and probably the first mainstream film by a major studio that represents African culture with pride and respect instead of "impoverished." And despite it being fictional it's important that young black children – especially dark-skinned children- will be able to watch the film and see themselves, their culture, and their people represented on screen in the form of dark-skinned superheroes and warriors and essentially all of Wakanda.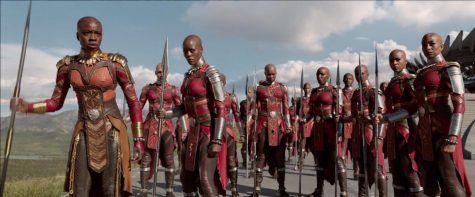 After the film's release, director Ryan Coogler, publicly penned a humbled and touching letter to the fans thanking them for their love and support of the film, saying that he was moved to tears after seeing all the love for a film he and his team poured their hearts into.
Films like these that are produced by major film studios where the cast is predominantly POC help open the doors for more opportunities to see more representation of other minority groups, and there have already been talks within Marvel to bring more characters of color to the big screen and the small screen on their tv shows and hopefully they follow through with these plans.
But for now, the next we'll see of King T'Challa and Wakanda will be in this summer's Avengers: Infinity War, which assuredly no Marvel fan will survive.