The 2018 Academy Awards
The night of March 4th was the night of the 90th Academy Awards, celebrating last years films and actors/actresses, as well as 90 years of films since the first Oscars in 1929. Hosted again this year by Jimmy Kimmel, the Oscars this year were entertaining enough, if not slightly predictable.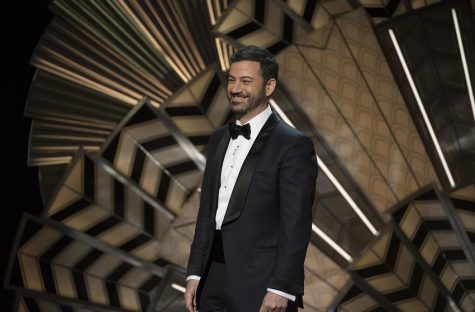 In his opening monologue, Kimmel warned winners who came up to accept their award to keep their acceptance speech as short as possible given how long the show was, his incentive being a promise to the nominees that the person who kept it the shortest would win a brand new jet ski. Kimmel's second year in a row at hosting wasn't anything exceptional or terrible, it was overall much like his hosting last year – decent. However, he did touch on the reason for the Me Too movement, as well as diversity in films, which was appreciated. The best part of his hosting was when he took a group of actors and actresses across the street to surprise an unsuspecting audience in a movie theater with snacks, hotdogs and talented people as a way to show thanks to movie-goers.
Sam Rockwell was the first winner of the night, taking home the Oscar for Best Actor in a Supporting Role for his role in Three Billboards Outside Ebbing, Missouri, a win that didn't surprise anyone given how he swept the awards season this year. Another win that didn't surprise anyone was his fellow co-star Frances McDormand's win for Best Actress in a Leading Role since she also swept up awards this season for her performance in the film; however, that didn't stop some of the disappointment from some viewers who believed the Oscar should have went to Saoirse Ronan for Lady Bird or Margot Robbie for I, Tonya. However, in her acceptance speech McDormand asked all the female nominees (actresses, editors, directors, etc.) in the room to stand up and thanked them for their work, and left them with two words, "inclusion rider", which was one of the best moments of the night.
Allison Janney won Best Supporting Actress for her portrayal of Tonya Harding's hardcore mother in I, Tonya, another win that wasn't surprising because she too won pretty much every award she was nominated for this season.
A huge disappointment and probably one of the biggest ironies of the night was when Gary Oldman won Best Actor in a Leading Role for his boring Winston Churchill film, given how he has a disturbing history of domestic violence, yet an award show that promoted the Times Up movement and gender equality gave him one of the biggest awards of the night because of some makeup and him constantly screaming.
Dunkirk won a few technical Oscars for Film and Sound Editing and Sound Mixing. Blade Runner 2049 may have not been well loved at the box office, but it was shown some love at the Oscars winning Best Visual Effects and Best Cinematography. 
The Mexican/latino representation showed out when Coco won two Oscars for Best Animated Feature Film and Best Original Song and continued when Mexican director Guillermo del Toro's The Shape of Water also took home several awards over the course of the night, winning four out of its 13 nominations including; Best Production Design, Best Original Music Score, Best Director, and the biggest award of the night; Best Picture. Awards that were well deserved in the opinions of many people. Guillermo del Toro even poked fun at last year's La La Land/Moonlight mixup by checking the card to make sure it was actually his movie that won.
Some people, however, were disappointed that the only female nominee for Best Director and Best Original Screenplay, Greta Gerwig, didn't win anything, or her debut film Lady Bird, however, Gerwig didn't seem to mind that much and was caught on camera saying "I love him" about del Toro during his acceptance speech for Best Director.
The night was overall entertaining and had a few historic moments. Jordan Peele made history when he won Best Original Screenplay for his debut film Get Out and became the first black screenwriter to win the award, and del Toro's Best Director win makes him the fourth Mexican director to win the award within five years.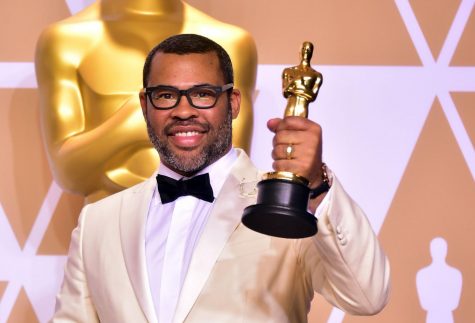 Daniela Vega was also the first ever transgender actor to present at the show. Her film A Fantastic Woman later won the Oscar for Best Foreign Language Film, which was the first ever win for Chile.