Video Games to Look Out for This Year
Last year was a great year for video games. From Naughty Dog's Uncharted: The Lost Legacy to Guerrilla Games' Horizon Zero Dawn or Nintendo's Zelda: Breath of the Wild, many video game lovers were pleased with most of the games that developers released in 2017. The year 2018 also seems promising and full of new games to play. Here's a list of upcoming, highly anticipated games dropping this year:

A Way Out
This is an action-adventure game that was announced last year at E3. It's mean't to be played as a co-op with two players taking on the roles of Leo and Vincent in the 1960s as they attempt to escape from prison and the aftermath of it. Given how this is the debut project of new game developer Hazelight Studios, it's a bit risky because this game could either be surprisingly good, or a waste of money. However, the game is spearheaded by Josef Fares who previously directed the critically acclaimed 2013 game Brothers: A Tale of Two Sons, so it's possible this could be a great indie game.
Release date: March 23rd, 2018

Far Cry 5
This is the 5th main entry in the popular action-adventure series Far Cry, and overall the 11th title in the series. Like previous games, there's a new story that's set in an open world where the player is able to explore as much as they want and take on missions and side activities. There are new game play additions to this game such as character customization, new weapons and new game mechanics. Far Cry 5 is set in the fictional Hope County, Montana with the main narrative story centering on a conflict between the player/townspeople and a doomsday cult that has taken over Hope County. The game's already seen it's fair share of controversy before its release for how the story is inspired by the current political situations and radical ideology of certain individuals in America, but it's still one of the most anticipated games of 2018, and therefore, made it on this list.
Release date: March 27th, 2018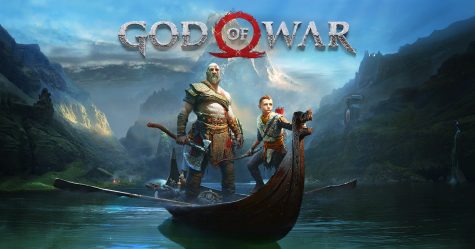 God of War
God of War is an incredibly popular, combat heavy, action-adventure series based off of Greek mythology, has been around for over a decade and spanned a total of 14 games. This latest game sees the return of the series' main character, the Spartan warrior Kratos, however, after so many years of killing Gods and being haunted by his past, it seems Kratos is living in a somewhat retirement (or least what counts as retirement for a God of War) with his son, Atreus. This game is meant to be a re-imagining of the series so the story will revolve around Kratos and Atreus with some other differences. It's the first GoW to delve more deeply into Norse mythology, there's new game mechanics, and Kratos no longer has his iconic twin blades and now uses a battle axe. A game meant to "re-imagine" a series could be a risky, but the fans so far seem to be digging it and are really excited to have a new God of War game.
Release date: April 20th, 2018

Kingdom Hearts III
*Inserts the "it's been 84 years" meme* because that's literally how it feels for so many. After years spin offs, Square Enix is finally tightening up and releasing Kingdom Hearts 3 – a main storyline game – after 13 years since Kingdom Hearts 2 and millions of fans have been begging for new details on the highly anticipated game. In the universe of Kingdom Hearts – an amalgamation of Disney and Final Fantasy worlds and characters – the player will once again play as the series' main protagonist Sora and travel to different worlds with his friends Donald Duck and Goofy to try and stop Master Xehanort, a Keyblade wielder who wants to open Kingdom Hearts and essentially cloud the universe with darkness. I haven't played the games so I don't know what any of this means, but millions of other people do, and there's no doubt the game will sell out in it's first week. Square Enix is gradually releasing information and hope to please fans with new worlds to explore and newer aspects of game play.
Release Date: TBA, 2018
Spider-Man
It's been years since we've had an actual Spider-Man game, let alone a good one and now the PS4 exclusive that was announced nearly three years ago is so close to finally being released. Initially, it was planned for a 2017 release, but was eventually pushed back to 2018 and many are hoping that it's been worth the wait. Insomniac Games (the studio that made Ratchet and Clank and Spyro The Dragon) have promised that the game will be unlike any other Spidey game we've played, from the story to the game mechanics, and will explore more of the Spider-Man mythos. What's especially a breath of fresh air is how the game will follow its own story with its own version of Peter Parker as it's based more off the comics instead of the films. From what's been released so far, the game play and graphics look incredible and realistic, and the story its aiming for seems very interesting. Overall, it looks like a unique and fun Spider-Man game and it will definitely be an experience to play.
Release Date: TBA, 2018

Red Dead Redemption 2
After getting pushed back TWICE, the highly anticipated prequel to Rockstar Games' 2010 western action-adventure game, Red Dead Redemption, is so close I can taste the gunpowder and moonshine. Not really, but I and millions of other fans have been waiting eight years for this game so we're past the point of delusions. Rockstar is finally taking us back to the Old West in the form of a prequel that tells the story of Dutch van Der Linde's old outlaw gang, the same one that John Marston (the first game's protagonist) used to run with years before the events of Red Dead. Dutch was the previous game's antagonist, and to many it was obvious he was a character with rich history so it'll be compelling to go back to his past before John Marston, and see his gang at the heart of the story. The player plays as a new character, Arthur Morgan, an outlaw who's a member of van Der Linde's posse. The first Red Dead game was so well loved and critically acclaimed it'll be interesting to see how this one holds up to it.
Release Date: October 26th, 2018