The Good Doctor Premier
Doctor Shaun Murphy is back in the premier of season 2 of "The Good Doctor." The premier aired on Monday, September 24th at 10pm on ABC network. If you have no idea who Doctor Murphy is, here's a short recap. Shaun Murphy (Freddie Highmore) is an autistic surgeon with savant syndrome. He is a resident at St. Bonaventure hospital where he proves his innate skills to those who only see him as a disorder.
Season 1 showed an insight about Dr. Murphy's life before he became a surgeon, the bullying he endured, the loss of his only friend whom happened to be his brother. The first seasons also included Dr. Glassman, who is seen as a mentor, an father figure to Shaun, and is also the reason for Shaun being a residence at St. Bonaventure. We are also introduced to a character who causes Shaun to run into feelings he never knew he had. There are also story lines about other surgeons and the situations they deal with. Season 1 is very emotional with the events that Dr. Murphy encounters and the patients he treats.
As of the premier, the episode was drawn around Shaun and another surgeon, Jared, giving medical treatment  to a homeless patient. Which goes south when Shaun gives a out-there Brain-tumor diagnosis. The episode also revolved around Dr. Glassman getting treatment for a medical issue he has, and Shaun trying to learn to be there for him as a friend. Towards the end of the hour long episode it is revealed that a beloved character will be leaving the show, but we will also be gaining back a character who sets Shauns' world spiraling. This show is a must watch if you love Doctor related shows, or if you like watching the amazing acting of Freddie Highmore.  Who happends to be well-known for his role as Norman Bates in Bates Motel preform in a new light within the highly recomended hit show "The Good Doctor."
About the Writer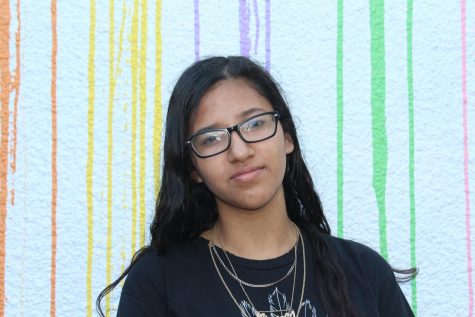 Araceli Velasquez, Staff Writer
My name is Araceli. I am a senior this year. This is my first year in Newspaper at Santaluces but I was in journalism in middle school, which I really...