"Positions" Album Review
Following up on her hit album "thank u, next" Ariana Grande has now released her sixth studio album "Positions".  Grande uses the trap and R&B sounds used on her previous two albums, Sweetner (2018), and thank u, next (2019). Grande also incorporates new sounds such as funk and soul onto this project.
With guest appearances from Doja Cat, The Weeknd, and Ty Dolla $ign, the album is 14 songs long. The album hit #1 on the Billboard 200 and the song "Positions" went to the #1 spot on the Billboard Hot 100.  In addition, all 14 songs on the album were in the first 14 spots on the Spotify United States Top 50 list and Apple Music's Top 100 Global and Top 100 USA songs list.
Azwad
The album "Positions" is fun and sounds like Ariana Grande is finally at peace with herself. After the tragic Manchester Bombing and the loss of her ex-boyfriend, the late Mac Miller, Grande bolsters confidence and sounds like she has found herself. Standout songs like Motive (with Doja Cat) and Positions are the songs that will earn the radio plays. "thank u next," was showered with moments of confidence and grief. Grande shows this grief on the track "ghostin", where she yearns for the love of a lover who is no longer with her, referring to Mac Miller. The late artist was also mentioned in the new album in songs like "just like magic", where Grande sings "Take my pen, and write some love letters to Heaven." I personally love the references to Mac Miller and feel that Grande does a great job with showing her emotions of grief, but acceptance with her trauma. All of the features on the album (Doja Cat, The Weeknd, and Ty Dolla $ign) deliver on all accounts. Although this album does not have the same emotional appeal as "thank u, next", it's an amazing album to listen to for the music, rather than the meaning. 
Ranking:
motive (with Doja Cat)

positions 

Off the table (with The Weeknd)

six-thirty

34+35

obvious

pov

safety net (feat. Ty Dolla $ign)

west side

just like magic

my hair

love language

shut up

nasty
Bellicia 
Ariana's album, "Positions" was very cohesive and the artists that featured (Doja Cat, The Weeknd, and Ty Dolla $ign) worked really well with her vocal style and the vibe of the songs they featured on. This album shows a continuation of her new musical style and newfound R&B sound. My musical taste is very diverse, I'm a big believer that no song (created by actual musicians)  is bad. It just depends on what mood you're in that decides if the song is good or not. However, the arrangement and the overall structure of the track "Shut up" was very strange and I personally did not think the song was very good. Ariana's vocals are always amazing but the track was lacking compared to the other songs. As the album was mainly R&B, I felt that each song sounded relatively the same. There was no real stand out song that made me gasp and think "this is THE one". All the songs are amazingly done and well sung, I just wish some tracks were more diverse or had a different sound. However, one of my favorite tracks was "Motive" featuring Doja Cat. This track had a more funky, upbeat sound that I really enjoyed. The title track of the album, "Positions", was another one of my favorites. It's a very catchy song and has an incredible melody. 
Ranking:
motive (with Doja Cat)

positions

safety net (feat. Ty Dolla $ign)

34+35

just like magic

off the table (with The Weeknd)

pov

six-thirty

obvious

 my hair

 love language

 westside

 nasty

 shut up
About the Writers
Azwad Ahmed, Editor
Hi! My name is Azwad Ahmed, but everyone knows me as Azzy, and I'm a senior here at Santaluces. This is my first year writing for The Tribe. I am currently...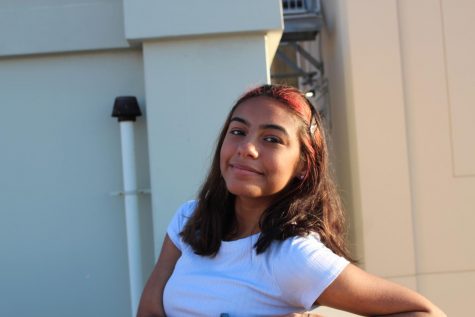 Bellicia Gutierrez, Staff Writer
Hello! My name is Bellicia Gutierrez. I'm a senior and this is my first year writing for The Tribe. I've been playing volleyball for about 6 years...