Netflix's Latest Hit: Julie and the Phantoms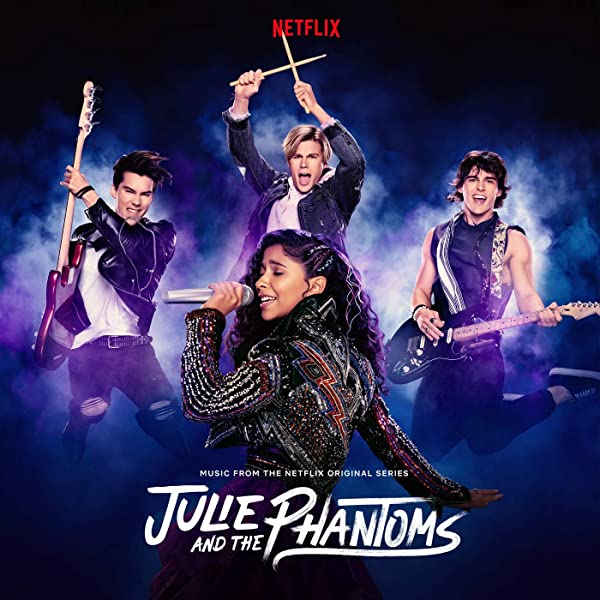 Netflix's recent kid show, Julie and the Phantoms, is a hit loved by more than just kids. The show follows teenager Julie Molina, and her three ghost friends, Luke, Alex, and Reggie, working together to form a band that the boys were never able to be. The show aired on Netflix on September 10, 2020.
Luke, Alex, and Reggie were part of a four-piece rock band in the '90s named 'Sunset Curve' and were about to play the biggest gig of their life before the three of them suffered an unfortunate incident: they ate bad hot dogs… and died. They were survived by their other bandmate, Bobby, professionally known as Trevor Wilson.
The Netflix series is based on 'Julie e os Fantasmas,' a Brazilian show that aired from October of 2011 to April of 2012.
'Julie and the Phantoms' is Madison Reyes' breakthrough show. She plays the lead role of Julie Molina. Charlie Gillespie plays Luke Patterson, the guitarist of the band. 'Knight Squad' star Owen Joyner plays Alex Mercer, the drummer of the band. 'Adventure Time' star Jeremy Shada plays Reggie Peters, the bassist of the band. Shada is also in his own real-life band, 'Make Out Monday.' Kenny Ortega, best known for 'High School Musical' and 'Dirty Dancing,' is the executive producer of the show.
'Julie and the Phantoms' is not just a TV show band, it's an actual real-life band.
"I wanted to find a cast that could be a band. And then I wanted to have music developed for them with their input," Ortega tells EW Entertainment.
The stars of the show are the ones that are helping write the songs, not producers or writers. "Perfect Harmony," one of the most popular songs in season 1, was written by Reyes and Gillespie. 
Because of the show's popularity in the past couple of months, many fans have been wondering whether or not there will be a second season of the show. The cast of the show would love to see their characters and certain relationships of the show explored a little bit more in season 2. 
Netflix has yet to renew the show for a second season, but the cast and fans of the show remain hopeful.