'The Guilty' Finally Streams on Netflix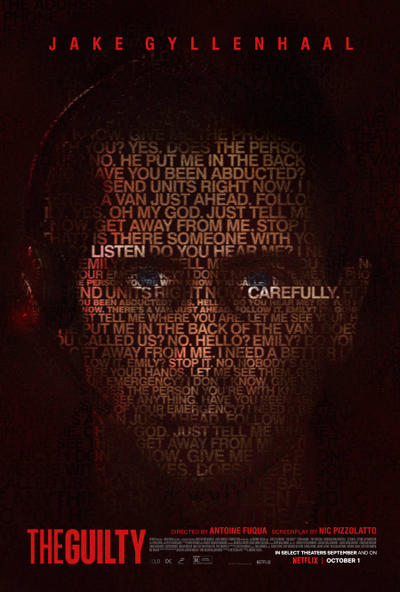 This is a non-spoiler review.
The Guilty was released in theaters on September 24, 2021. October 1, 2021, Netflix streamed the movie, The Guilty. This 2021 film was a remake of the 2018 Danish movie, The Guilty.
I watched the movie as soon as it was released on Netflix. This is a thriller, mystery type of movie, so if you are not interested in either of those categories then I would not suggest this movie for you. 
The movie was filmed in only one setting, a 911 operating room. The main character is Joe Baylor, a 911 dispatcher, and the main voice character is Emily Lighton, a citizen who was in desperate need of help.
He answers a series of calls and eventually stumbles upon Emily Lighton. Joe Baylor desperately tries to save Emily Lighton in order to deal with his own guilt that leads him to be a 911 dispatcher.
Jake Gyllenhaal playing his role as the 911 dispatcher was exceptional.
This movie allowed Jake's talents to be showcased. I truly felt all the emotions he portrayed. Although he was the only main character that had almost, if not all the screen time, the voice actors did an incredible job as well. While watching the movie, you can hear the desperation and worry in the voices of the voice actors. Riley Keough acting as the person who is in need was incredible, even though I did not see her face at all. However, it allowed me to use imagery. 
I liked how different this movie was compared to other thriller and mystery movies I've watched.
What I interpreted from the movie is that no matter how hard you try to push the darkness down, it will come back, and it will cause a boatload of stress. It will eventually come out whether you confess or someone else confesses.
I would definitely recommend this movie to people who love thrillers and crime movies that will keep you on your toes.
Coming from a person who mostly watches films and shows about crime, I strongly recommend it. The Content Rating is R. On a scale of 1-10, I would give the movie a solid 9.