Chiefs Respond to Irma
Category three hurricane Irma struck Florida and hit Palm Beach County with tropical storm force winds. Flooding, power outages, and extreme winds caused significant damages to the area. Families who were concerned about the possible dangers left their homes to stay in shelters or left to another state.
"I was happy because there was no school, I had to evacuate and that was frustrating," Patricia Gibbons, sophomore.
Families who stayed home were advised not to leave their homes under any circumstances due to the tropical storm conditions.
"At first I was scared, I didn't want to lose my home," Danielle Copp
The hurricane battered the Caribbean as a category five and devastated the small islands.
"I was really worried, it wasn't until a few days after the hurricane hit that we started getting calls, but we still haven't heard from half of my family in Puerto Rico," Katie Torres, senior.
In response to the damage caused by Hurricane Irma many opportunities to volunteer with recovery efforts came about. Mrs. Holloway sent out multiple reminds after Hurricane Irma hit letting students know where help was needed. JROTC took charge and went to two different parks cleaning up the damage Irma caused.
To find out more about about JROTC actions read JROTC Park Clean Up and to see how Santaluces students prepared read Preparing for Irma
About the Writer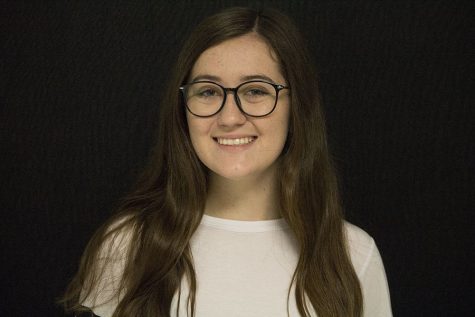 Emma Koons, Co-Editor
Hi, my name is Emma and I'm a senior and an editor for the Tribe. I'm currently a member of NHS, the Science National Honor Society, FFEA, and the Early...