Marjory Stoneman Douglas, Four Years Later
On February 14, 2018, one gunman opened fire in Marjory Stoneman Douglas High School in Parkland, Florida, and killed seventeen people. To this day, it's still one of the deadliest mass shootings in US history. 
Four years later, very little has changed. 
On November 30, 2021, one student opened fire on his school, killing four and injuring seven. This was the deadliest school shooting since the beginning of COVID. 
The culture of gun violence in this country, especially gun violence in school, is something that will never end in this country. In a recent poll taken by The Tribe, 50% of respondents stated that they don't believe elected officials care about school safety the way they want them to.
Some others also believe that on the local level, there have been some changes in school safety. "Threats are more serious, even if it's a joke." Said one respondent. 
But that doesn't mean students and survivors alike aren't standing up against politicians and fighting for change to happen.
After Parkland, survivors of the shooting took it upon themselves to begin campaigning and rallying behind gun control. 
On March 24, 2018, the survivors of the shooting organized the historic March Four Our Lives event held in Washington D.C., where students from all over the country could come together in order to advocate for gun control. Similar events were held across the country that day, as well. 
In the March following the shooting, the Florida state Senate passed Senate Bill 7026, also named the Marjory Stoneman Douglas High School Public Safety Act, which raised the minimum age to purchase a firearm to 21, require a three-day waiting period for most gun purchases, and ban the sale and possession of "bump stocks," which allow for semi-automatic guns to fire much faster.
But, some said it was a slap in the face to the survivors. The bill didn't include the ban of assault and assault-style weapons, a measure that was dramatically pushed by survivors.
Nonetheless, the bill passed with a 20-18 vote in the Senate and 67-50 in the House, with then-Governor Rick Scott signing it into law on March 9, 2018.
But this doesn't take away the fact that many students are still scared to go to school to this day, especially after all the school shootings following Parkland. "It definitely made me more afraid of attending school because of course, copycats, and people that think they're funny make similar faulty threats," said one student. 
"I just feel unsafe at school, even if it's a fire alarm or when we have code red…" another student said. On the day of the shooting, the perpetrator pulled the fire alarm in order to try and get people to leave their classes. 
In the end, this all goes down to the local, state, and federal governments, and whether or not they want to make changes in order to keep students safe in the classroom. Until then, students will have to continue fighting for that change.
Leave a Comment
About the Contributor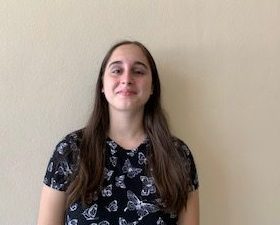 Azzurra Degliuomini, Editor
Ciao! My name is Azzurra, and this is my third year on The Tribe and second year as Editor. I enjoy reading and writing, which you'll most likely be able...