Will Subtropical Storm Nicole Wreak Havoc Throughout Florida?
In the Atlantic Ocean, Subtropical Storm Nicole was formed. Starting Tuesday, November 8th, 2022, the storm will impact Florida's east and southeast coasts. It may become a hurricane sometime between Wednesday night and Thursday.
Here are some ways to prepare for the storm.
Seek shelter
Stay in the safest room you can find away from windows and doors in your home.
Unplug appliances to prevent any power surge from destroying your appliances.
Listen to the NOAA Radio and local news stations to get updates in regard to all weather watches and warnings.
UPDATE: ALL Palm Beach County schools will be closed Wednesday, November 9th, and Thursday, November 10th.
Leave a Comment
About the Contributor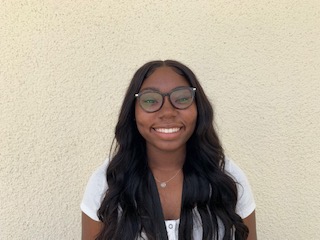 Leah Fleurinor, Staff Writer
Hey Chiefs! My name is Leah Fleurinor and I am an extremely nice person and have a fun personality. I am passionate about running and raising money for...